Auto Insurance: Definition, Types and Best Auto Insurance Companies
You should know by now that when you buy or lease a car, it is an important investment just like real estate that needs protection. It is such a valuable asset that you cannot afford to replace it out-of-pocket when damaged. As it can lead to bankruptcy in case of a very fatal accident involving an expensive car. This is why it is very important for car owners to have an auto insurance policy.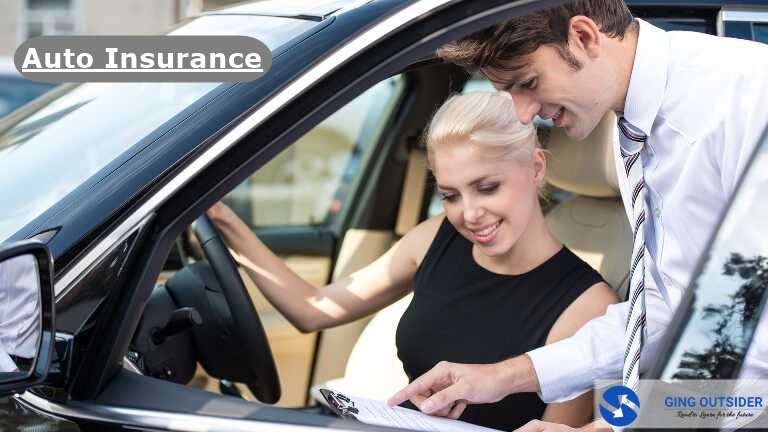 The purpose of car insurance is to protect you against financial losses if you are in an accident or your car gets stolen. It covers the expenses that arise from damages caused to cars due to accidents or theft. Thereby minimizing the cost for these events instead of paying out-of-pocket expenses. AS the insurance company pays all or most of the costs that arise from the accident.
Having auto insurance is mandatory in law most states. Car or vehicle owners are required by the law of most states to have a minimum amount of liability insurance coverage. If you are legally at fault in a car accident, the liability coverage required by your insurance policy will pay for covered losses. However, in this article we provide information in detail on the meaning of auto insurance, how it works, various types of auto insurance, its importance, best auto insurance companies, and other important information in regards to it.
What is Auto Insurance?
Auto insurance, otherwise known as car insurance, motor insurance, or vehicle insurance. It is an agreement between you and an insurance company in which you agree to pay a small known fee called a premium in exchange for protection against financial losses that arise in event of an accident, theft or any other form of damage to the car. The insurance company typically agrees to pay your for your losses as named in your policy which serves as the contract.
However, its main purpose is to provide financial protection against physical damage or bodily injury that arise from car accidents. It provides coverage against liability in case you injure or damage someone else's property. Therefore, auto insurance can provide coverage for the following:
Car damages, including your car and another driver's if you are legally responsible for the accident
Bodily injuries and property damage that results a car accident
Funeral or medical expenses that is associated with injuries that arise from an accident
The minimum coverage requirement is what determines the exact detail of what is covered in your policy. The requirement for the minimum amount of coverage varies by state. However, the regulations for auto insurance in the United States differ with each of the 50 states. Each of the US states has its own mandatory minimum coverage requirements. Every state except New Hampshire and Virginia requires drivers to have a minimum amount of insurance coverage for both property damage and bodily injury.
Health Insurance: Meaning, Types and How Health Insurance Works
How Does it Work?
However, the insurance company agrees to provide financial coverage for your losses as outlined in your policy in exchange for paying a premium. The premium is the amount you must pay for an insurance policy. Premiums and deductibles are the primary costs that comes with purchasing auto insurance.
Moreover, premiums for auto insurance vary depending on factors such as age, gender, accident and moving violation record, years of driving experience etc. A deductible on the other hand is the amount you pay out-of-pocket when you make a claim before the company pay out anything to you for the damages.
Auto insurance coverages are priced individually to let you customize coverage amounts to suit your need and budget. Policies are usually issued for six-month or one-year timeframe and are renewable. Generally, the insurance company should notify you when it is time to renew your policy and pay your premiums.
Types of Auto Insurance
However, it is important to know the different types of of auto insurance to get familiar with the type of coverage they offer and how they work in order to purchase the policy that best suits your needs. Below are few basic  types:
Liability insurance: Nearly every state requires drivers and car owner to have a liability coverage. It reimburses others for costs that arise from injuries, death and property damage that you caused while driving which you are legally responsible for.
Medical payments or personal injury protection: It provides reimbursement for medical expenses for injuries sustained by you or your passengers. It also covers lost wages and other related expenses.
Uninsured motorist coverage: This type of insurance coverage reimburses you when an accident is caused by a driver who does not have auto insurance. However, there is also underinsured motorist insurance which protects you in the case of an accident with another driver that has auto insurance but not adequate to cover the cost of the claim.
Collision insurance: Covers damage to your car that occur as a result of a collision with another vehicle or object.
Comprehensive: It provides coverage against theft and damage caused by incidents besides collision such as vandalism, fire and certain natural disasters.
Gap insurance: New cars will likely depreciate very quickly, and other types of auto insurance only cover the market value of your car not what you paid for it. Gap insurance can help to pay off the difference between the vehicle's value and what you still owe on it if you're involved in an accident.
Casualty Insurance: What Does it Mean?
Who and What Vehicle it Covers
An auto insurance policy will cover you and other family members whose name are on the policy whether driving your car or someone else's car (with their permission). It will also provide coverage if someone whose name is not on your policy is driving your car with your consent.
Moreover, your personal auto policy only covers for personal driving. It will not provide coverage if you use your car for commercial purposes, such as delivery. Furthermore, your personal auto insurance policy will also not provide coverage  if you use your car to work for ride-sharing services such as Uber or Lyft. However, some auto insurance companies now offer supplemental insurance products (at additional cost) that extend coverage for vehicle owners that provide ride-sharing services.
Property Insurance: Meaning and Importance
Best Auto Insurance Companies
However, it is important to shop around for the best insurance rates. This to find the right coverage for your car at the right price in order to suit your needs and budget. Choosing the best insurance company can be so overwhelming. They can offer their customers more than the coverage they want at a reasonable price. They  provide a customer-first experience from quote to claim.
However, we outlined the best auto insurance companies you can considered while shopping for insurance policy. They are as follows:
State Farm
American Family
Farmers
Allstate
However, note that USAA is only available to active military, veterans and their families. Also, not all the insurance companies are available in all states.
Homeowners Insurance: Meaning and Coverage Types
Additional Notes
In conclusion, having a proper auto insurance is mandatory by law in most states. It even helps you pay legal fees when someone sue you over an accident. It may not seem very important like certain types of insurance such as health and homeowners policy. But having an auto insurance policy can save you a lot of money by reducing out-of-pocket expenses. Ensure to shop around while purchasing an insurance policy in order to get best rates to suit your budget and needs.