Life Insurance (Definition), How it Works and Best Life Insurance Companies
Life insurance is a way to provide financial assistance to your loved ones or people that are financially dependent on you after your death. The payout from life insurance can be used to repay debts like mortgage, replace your income, or provide funds for tuition. Moreover, other events like critical illness can also trigger life insurance payouts but it depends on the contract.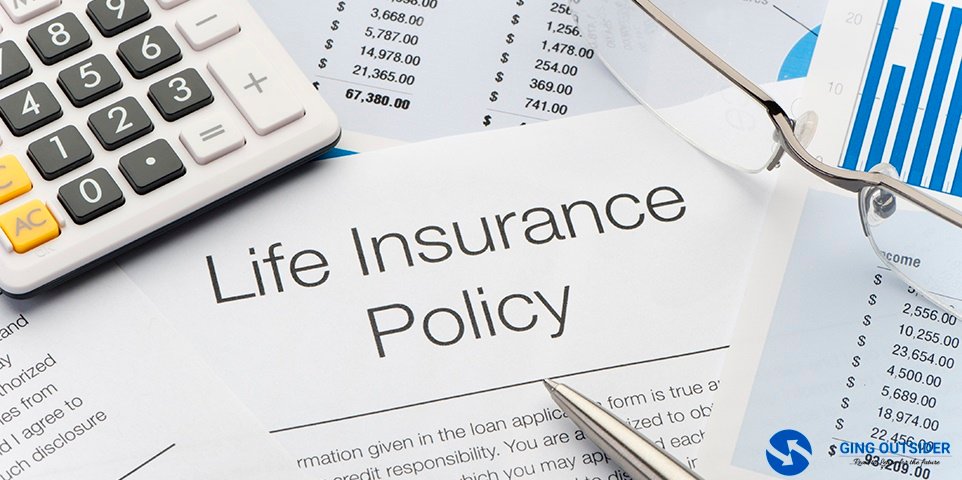 However, the cost of a life insurance policy typically increases with age so it's better to purchase sooner. Also, it is important to understand how it works when getting insured. Therefore, in this article, we provide detailed information on what life insurance is, its types, how it works, and other additional information that might be necessary.
What is Life Insurance?
Life insurance is a contract between an insurer and a policyholder. It guarantees that the insurer pays the designated beneficiaries a sum of money upon the death of the insured policyholder, in exchange for the regular premiums paid overtime by the policyholder. The policyholder must pay either a lump sum single premium upfront or pay regular premiums overtime.
However, when the insured policyholder dies the designated beneficiaries in the policy or contract will receive the policy's death benefit. But the beneficiary will first file a claim with the insurance company. The death benefits otherwise known as face value may include other expenses such as funeral expenses.
How Does it Work?
However, a life insurance policy is a legal contract and each policy or contract has its own terms that describe the limitation of the insured events. Therefore, when you purchase a life insurance policy, there is an agreement to pay premiums that will be used as cover. Then if you die, the insurance company can pay out the coverage as a death benefit to the person used as a beneficiary in the policy.
Moreover, certain events such as chronic, critical, or terminal illness can lead to lead payment depending on the contract. Whereby the life insurance policy can offer both death and living benefits through an option known as insurance rider, which allows the policyholders to customize their policies to suit their needs. There are many types of riders, a living benefit rider enables you to claim or tap into your policy's death benefit while you still live. Although some policies add certain riders to their main premium, the policyholder will have to pay an additional fee for each rider.
However, there are two major parts or components of a life insurance policy. They include a death benefit and premium. A death benefit also called a face value is the amount of money the insurance company pays out to the designated beneficiaries in the policy. While a premium is money the policyholder pays in exchange for insurance. There is also a cash value component that can only be found in permanent insurance. It is a savings account the policyholder can use, it builds over time and can be cashed out or borrowed.
How Life Insurance Works:
Meanwhile, after understanding the basics of life insurance is now time to see it really works. Here's an overview of how it works:
Choosing a beneficiary: This should be the primary step when purchasing a life insurance policy. You can name one or more beneficiaries—who you want to receive the death benefit from your insurance policy when you die, a beneficiary can be a spouse, adult child, parent, sibling, charitable organization, etc.
Claiming the benefit: However, the insurance company does not automatically pay out the death benefits when the policyholder passes away. Therefore, the beneficiary is required to file a claim with the insurance company for the death benefits. They (beneficiaries) file a death claim by submitting a copy of the policyholder's death certificate, and the insurance company reviews the claim and pays within 30 to 60 days.
Payout options: The policyholder can decide how the death benefit will be paid to their beneficiaries after they pass away by the available options provided which may include: lump-sum payments, payments by installment, and retained asset account, where they are offered a checkbook instead.
Types of Life Insurance
However, there are two main types of life insurance which are: term and permanent. Within them are also different categories that are available to meet all sorts of preferences and needs.
1. Term:
Term insurance policy lasts for a period of time you choose at the time of purchase, typically between 10 and 30 years. It is more affordable but will become with age and has no cash value component, unlike permanent insurance. If you don't die and your term ends, you are no longer protected and your beneficiaries don't get paid. It is either you buy a new policy or reassess your options, or you go without.
2. Permanent:
Permanent insurance covers the remaining lifetime of the insured as long as the regular premiums are paid. In other words, the permanent insurance policies don't expire unless the policyholder stops paying the premium or surrenders the policy. Moreover, a permanent insurance policy is typically more expensive than a term. But it offers additional features such as cash value which accumulates over time. The policyholder can access the money in the cash value by borrowing the cash value, withdrawing, or surrendering the policy thereby receiving the surrender value.
Read Also:
Guidelines on Purchasing a Life Insurance Policy
However, here are important factors to consider when buying life insurance to build the plan and get the coverage you need:
1. Determine How Much Coverage You Need:
However, when it comes to deciding how much insurance you need. A life insurance calculator will be helpful in terms of coverage amounts. You will have to consider your family's needs and priorities.
2. Insurance Companies:
Evaluate life insurance companies based on financial strength before making a purchase in order to determine the company that will be able to pay out claims many years in the future. This is important because this type of insurance policy is not something you buy often, therefore it is a long-term commitment and insurance companies do not sell the same policy.
3. Collect Necessary Information:
You should collect information on the type of life insurance policy you need before applying. Whether a term or permanent life policy is more suitable, a term life policy covers you for a specific period while a permanent life policy covers your entire lifetime as long as the premiums are paid. The term is more affordable but the latter offers additional benefits like cash value. In terms of what you pay for a premium, the costs typically depend on the type of policy, the number of death benefits, and also your health. As you will need to provide information on your current and past health conditions.
4. Insurance Quotes:
Just like we mentioned above, the prices of insurance policies vary depending on the type of policy, health, age, etc. Therefore, it is important to compare the insurance quotes you get from several companies before purchasing an insurance policy.
Best Life Insurance Companies
However, here are the best life insurance companies according to Forbes:
Pacific Life
Lincoln Financial
Protective
Prudential
Transamerica
Mutual Omaha
AIG
AXA Equitable
Penn Mutual
Principal
Click here to see the full list and details on each company.
Additional Notes
In conclusion, it is important that you analyze your financial situation and determined how much money is required to meet the need for which you are buying a policy before applying for life insurance. Moreover, many insurance companies sell different sizes and types of policies, and some are designed to meet specific needs. Also, there are agents that specialize in life insurance and they know different what different companies have to offer. They can render their services to help you find the policy you need.