How to Obtain Canadian Citizenship
Many people have an ambition of becoming Canadian citizens, and for good cause. Canada is a land of opportunity and rich culture. Getting Canadian citizenship might assist permanent residents to follow their desire of living in Canada as citizens for the rest of their lives.
People from all around the world are welcome to live and work in Canada. Anyone looking to embark on a new adventure will find the nation's robust economy and a plethora of employment options to be an appealing option.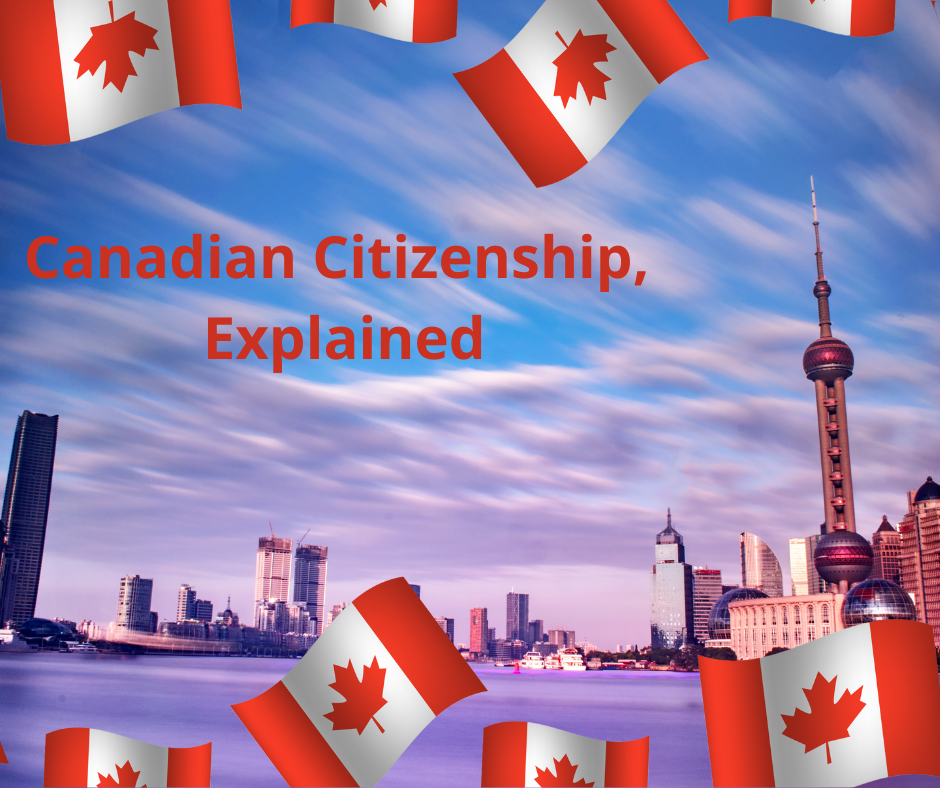 By 2023, Canada hopes to have accepted 1.23 million immigrants who wish to settle there permanently. Every year, Canada welcomes approximately 300,000 new immigrants, and the process of becoming a citizen is rather straightforward. This is a fantastic chance for anyone seeking citizenship in Canada. This immigration target will rise by 10,000 each year, and you might be one of them.
For a number of reasons, people are moving toward Canada from all over the world. There are many job prospects and a better future for them and their families because of the country's constantly expanding economy. Canada can be the spot you've been looking for if you want to experience a high quality of life, free public education, universal healthcare, fantastic professional prospects with excellent incomes and work benefits, or just the country's natural beauty. What occurs next, though?
When you integrate into the Canadian community, you can gain a lot of advantages. As we look at all you need to know about becoming a Canadian citizen in 2022, keep reading to discover more.
What is Canadian Citizenship?
Citizens of Canada have certain rights, obligations, protections, and benefits as a result of their legal position. Those who have been in Canada for more than three years and are foreign permanent residents or status Indians over the age of 18 may apply for citizenship by grant.
For many people, having Canadian citizenship is highly significant and meaningful. Many people see Canadian citizenship as a ticket to a better life. Canadian nationals are not subject to any restrictions when it comes to entering and staying in the nation. They may enlist in the Canadian Armed Forces, are qualified to apply for Canadian passports, and must serve on juries when called.
There is little doubt that navigating the Canadian immigration procedures is not simple or uncomplicated. Although Canada is one of the countries where immigration is easiest, the term "simple" is undoubtedly misleading. You must adhere to a tight set of rules in order to be eligible to immigrate to Canada and become a citizen.
Eligibility Criteria for Canadian Citizenship
Furthermore, to become a Canadian citizen, there are a few requirements and criteria you must meet before you can apply.
Be a permanent resident
Meet Canada's physical presence requirements
File your taxes (if necessary)
Pass a Canadian citizenship test (if you are between the ages of 18-54)
Prove your language skills (if you are between the ages of 18-54)
Permanent Resident Status
An immigrant to Canada who has been granted permanent residence status but is not a Canadian citizen is known as a permanent resident. Citizens of other nations are permanent residents. A temporary visitor to Canada, such as a student or migrant worker, is not, however, a permanent resident. No matter your age, you must be a permanent resident (PR) of Canada in order to apply for citizenship.
Physical Presence
Prior to the date you sign your application, you must have physically resided in Canada for a minimum of 1,095 days (3 years) within the preceding 5 years. However, minors who are applying with a parent or who have a Canadian parent are exempt from this requirement. It does apply to minors who are not applying with a parent or who do not have a Canadian parent.
In case there is a problem with the computation, Immigration Refugees and Citizenship Canada (IRCC) strongly advises that you apply with more than 1,095 days of residence in Canada. Additionally, before becoming a permanent resident, you may be allowed to factor in some of the time you spent in Canada as a temporary resident or protected person.
Filing Income Tax
You may need to file taxes in Canada for at least 3 years during the 5 years right before the date you apply.
Language Skills
You must demonstrate that you can speak and listen at a particular level in either English or French, which are the official languages of Canada if you are between the ages of 18 and 54 on the day you sign your application. However, you must achieve Canadian Language Benchmarks (CLB) Level 4 or higher in order to become a citizen. This allows you to:
take part in short, everyday conversations about common topics
understand simple instructions, questions, and directions
use basic grammar, including simple structures and tenses
show you know enough common words and phrases to answer questions and express yourself
Meanwhile, IRCC assesses your language skills in a variety of ways, such as
review the evidence you submit demonstrating your language skills
IRCC may take note of how well you communicate with citizenship officials during the application process
IRCC may assess your language skills during a hearing with a citizenship official, if necessary
Pass a Canadian Citizenship Test
You must take the citizenship test if your age at the time you sign your application is between 18 and 54. There are multiple-choice and true/false questions on the 30-minute test. The test is available in both English and French. The passing score is 15/20. You'll have to respond to inquiries regarding Canadian rights and obligations as well as the country's history, geography, economy, government, laws, and symbols.
How to Apply for Canadian Citizenship
You can submit an online or paper application for Canadian citizenship. You cannot use both applications. Although applying online is the preferred method, you can do so as long as:
you meet Canada's citizenship requirements
you are 18 years old or older;
have a valid email address
only applying for yourself;
you haven't included time spent outside of Canada as a Crown servant or family member of a crown servant.
When submitting your application, you must also include the application fee and any other necessary materials, such as documentation of your language proficiency. The processing charge and the fee for citizenship may be included in your costs. Once your application is ready to be submitted, you must pay your costs online and send the fee receipt with your application.
Oath of Citizenship and Ceremony
The last step to becoming a citizen of Canada is this. There are citizenship ceremonies held all around the nation and throughout the year. You must attend the citizenship ceremony and take the oath if you are 14 years old or older. For kids under the age of 14, parents must obtain citizenship certificates. Children under the age of 14 are welcome but not required to attend.
After the ceremony, you must wait to receive your citizenship certificate before submitting an application for a passport. You can enter Canada legally if you have a current Canadian passport. A travel document is not a certificate of citizenship.
How to Become a Canadian Citizen: FAQs
To sum up, here are some of the frequently asked questions on Canadian citizenship.
What is the fastest way to get Canadian citizenship?
There are several ways to become a Canadian citizen, some of which are faster than others. However, you can apply for urgent processing under certain circumstances, such as:
needing Canadian citizenship to:
apply for a job
avoid losing your job
go to a Canadian school, college, or university
needing to travel because of death or serious illness in your family and you can't get a passport in your current nationality
receiving a successful Federal Court decision on an appeal on a previous application for citizenship
Are there ways to get Canadian citizenship without having permanent resident status?
Foreign nationals become citizens by moving to Canada as permanent residents. Afterward, they can apply for Canadian citizenship once they have lived in Canada for three years. This process is known as "naturalization". However, in some circumstances, you may be able to apply for citizenship without ever having permanent residency (PR) status. This is called a "grant of citizenship."
How long does it take to grant Canadian citizenship?
The average online processing time to grant Canadian citizenship is 27 months. This includes completing your application, taking the citizenship test, as well as the citizenship interview and ceremony. You should receive your citizenship certificate or proof of citizenship within 17 months.
Do I become a Canadian citizen when I marry a Canadian?
Marrying a Canadian citizen does not automatically make you a Canadian citizen. Spouses, partners, and common-law partners don't have a special application process. You and your partner will need to meet the general citizenship requirements, which include physically being in Canada for a minimum of 1,095 days out of five years immediately before submitting your application.