Logan University Scholarships 2022 for Incoming International Students
Start your study abroad adventure in 2022. Here's an amazing scholarship on offer to international who wish to study in the USA. This is a great opportunity for you if you've been dreaming of studying in the United States on a scholarship. Applications for the Logan University Scholarships are currently open to interested international students who wish to enroll in a degree program at the University for the 2022/2023 academic sessions.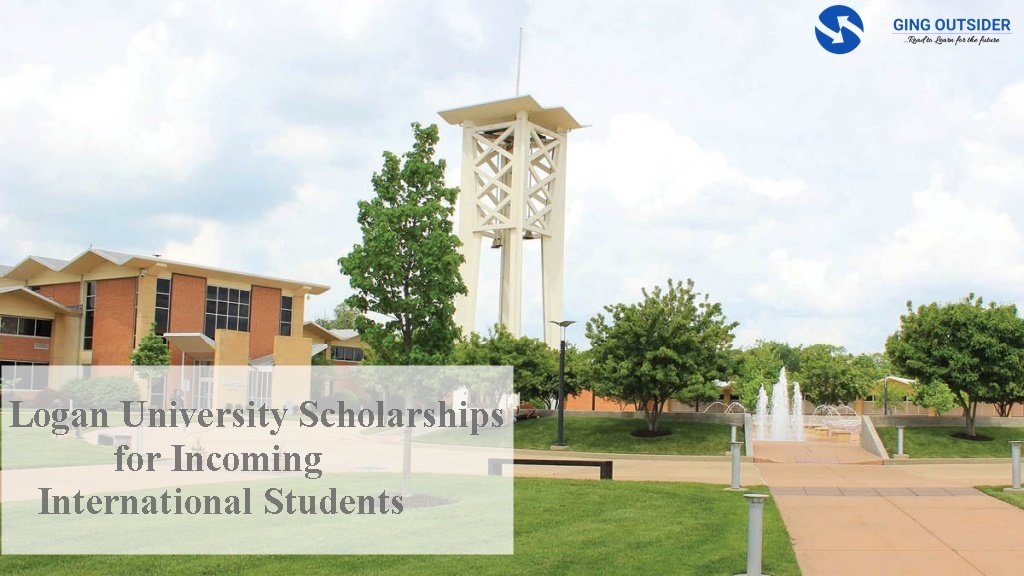 Students from all over the world are invited to apply for the International Scholarships. The program is organized by Logan University for the academic year 2022-2023. The motive of the bursary is to support students applying for an undergraduate degree program at Logan University in the USA. However, continue reading to learn more about this amazing opportunity to get financial assistance in the USA.
Meanwhile, in this article, we've provided information in full detail on everything you need to know about the Logan University Scholarships. From the eligibility requirements to the scholarship benefits, how to apply, and any other important information you need to know about the scholarship program.
About the Logan University Scholarships
Logan University offers $10,000 in scholarships for incoming international students. In addition, they offer Tuition Exchange Scholarships for Canadian students ranging from $10,000 to $30,000 based on the start term. While at Logan, students are eligible for additional endowed scholarships each spring.
Logan University, formerly Logan College of Chiropractic until 2013, is a private special focus university providing college education in chiropractic and the health sciences in Chesterfield, Missouri. The college was named after its founder and first president, Hugh B. Logan, D.C.
Moreover, Logan offers two baccalaureate degrees, three master's degrees, and doctoral degrees in Chiropractic and Health Professions Education. Meanwhile, the master's programs and the Doctorate of Health Professions Education are offered completely online.
Furthermore, Logan graduates employ a holistic approach to health and wellness to meet the demand for less-invasive, lower-cost treatments and comprehensive care and lead the integrated health care industry. Through an innovative, outcome-based academic curriculum that emphasizes evidence-informed care, diverse clinical immersion opportunities, emerging technology, and proven practices, Logan University graduates are trained, confident, and prepared for the future.
Scholarship Summary
Moreover, here's an overview of the Logan University Scholarships.
Scholarship Sponsor(s):
Logan University, USA
Host Institution(s):
Logan University, USA
Scholarship Type:
Tuition award
Study Level:
Undergraduate
Field(s) of Study:
Bachelor's degree programs offered at Logan University
Scholarship Value:
See the scholarship benefits section below for details
Number of Awards:
Not specified
Eligible Nationalities:
International students
Deadline:
Not specified
Scholarship Benefits
Furthermore, Logan University will provide the scholarship recipients with the following inclusions.
Logan University will provide the award amount of $10,000 to complete their degree in the United States.
Eligibility Requirements for the Logan University Scholarships
Moreover, applicants must meet the following criteria below to be eligible to apply for the scholarship program.
Firstly, applicants must be international students enrolled in a full-time program at the university.
The applicant's foreign transcript must include a course-by-course evaluation and U.S. grade point average (GPA) equivalency on a 4.0 scale, as well as a degree equivalency when applicable
Then, applicants may be required to demonstrate proficiency in English —TOEFL scores of 500 or better on paper-based exams or 79 on the iBT® Test are acceptable. A break-down of the subscores for the iBT Test is (below):
Writing: 18
Listening: 21
Reading: 21
Speaking: 19
How to Apply
Meanwhile, you can follow the step-by-step guide below to apply for this scholarship program.
To begin with, interested and eligible applicants for Logan University Scholarships for Incoming International Students should complete an online application form. Moreover, applicants will be expected of the following documents:
1 Letter of Recommendation from a Chiropractor (If you do not have one in mind, please reach out to Admissions)
Statement of Motivation
Also, submit evidence of having financial resources or funding commitment to complete a minimum of one year (12 months) of education.
Then, submit official transcripts to the Office of Admissions for evaluation. It is sometimes necessary to use an outside evaluating agency, in which case the official evaluation by that agency should be sent in lieu of the original transcripts. Have the transcript(s) sent to Logan University, Office of Admissions at 1851 Schoettler Road, Chesterfield, MO 63017.
Evidence of meeting all applicable legal requirements for study in the United States. It is recommended that the applicant submit all records at least six months prior to the start of the trimester they wish to attend.
Official Website
In conclusion, please refer to the official website of the scholarship provider using the link below for more detailed information on the eligibility requirements and application instructions for the scholarship program.