Real Estate Agency (Definition) and How to Start a Real Estate Agency
Considering to take your real estate agent career to the next level by starting your own real estate agent rather than working for someone else is a good idea, in the sense that it is a financial and personal rewarding move. However, there are certain things to consider before making this move.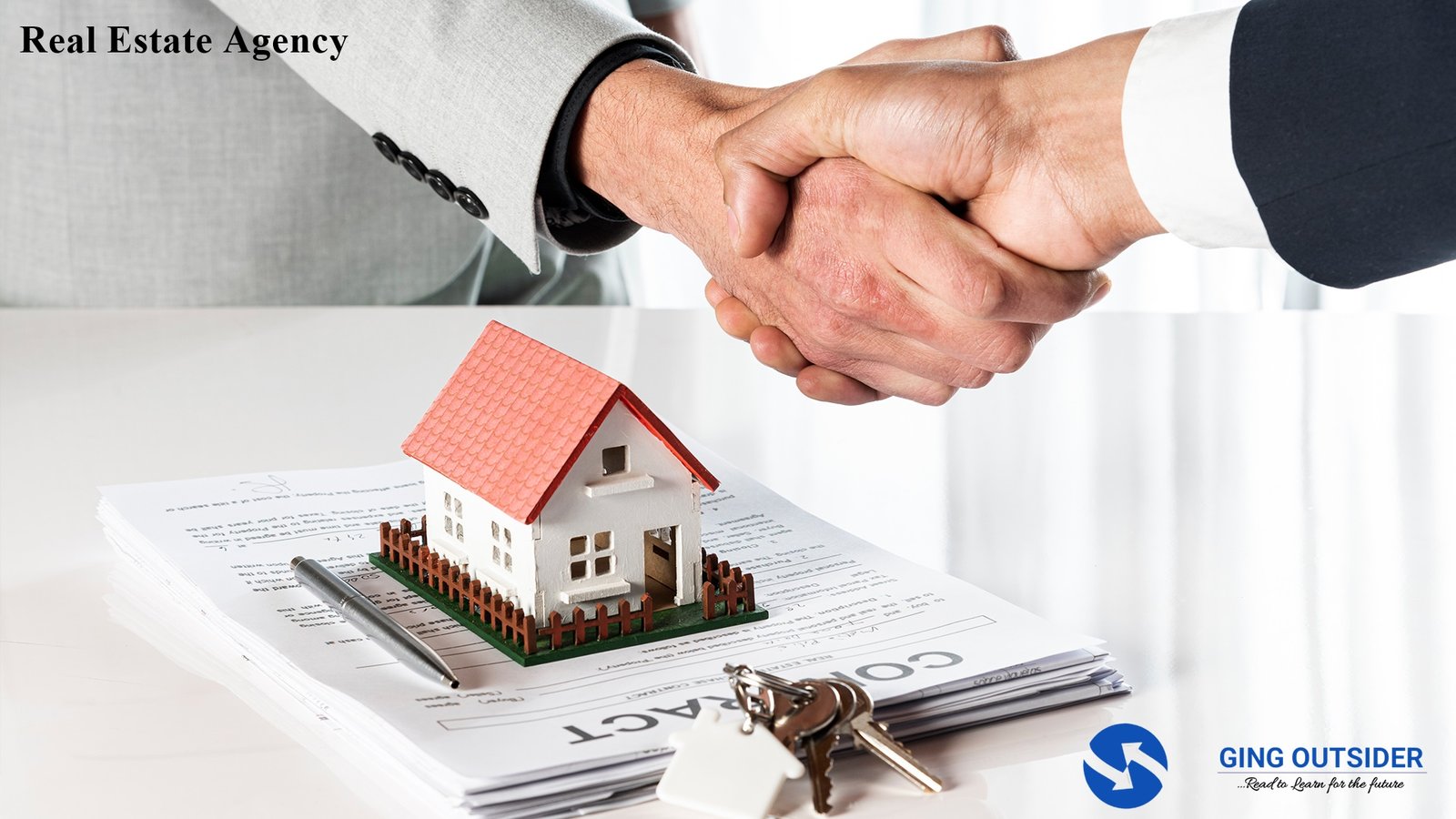 A real estate agent is a professional who is licensed by the state to assist buyers and sellers throughout a real estate transaction process. However, a real estate agent must work for or be associated with a real estate broker or a brokerage company otherwise known as a real estate agency. This is because a client signs a contract with a brokerage firm and not with an individual agent.
Moreover, a real estate broker is an agent who runs a real estate agency or brokerage firm. They usually have additional training and education that gives them qualifications to pass a higher-level licensing exam, which is one of the things to consider before starting a real estate agency. Therefore, in this article, we will provide information in detail about the meaning of a real estate agency and how to start it, and also top real estate agencies in case looking for one to work with.
What is a Real Estate Agency?
Commonly known as a brokerage, a real estate agency is a business entity that arranges the selling, renting or management of a real estate or property. A brokerage is usually managed by a real estate broker, who is licensed to operate, employ agents, and facilitate real estate transactions and is also regulated by the law of the agency.
The law of agency in a real estate transaction describes the legal relationship between a real estate professional and a client. It indicates the duties that real estate professionals owe to their clients and what the clients need to know. Each state has its own law of agency. Although agents are licensed to assist buyers and sellers in a real estate transaction, they cannot work or act without the supervision of a broker. Therefore, agents can only work for or associated with a brokerage or real estate agency and act as its representative.
How to Start a Real Estate Agency
However, here are  basic steps to follow in order to successfully start your own real estate brokerage or agency:
Take a real estate agent license course
Develop your business idea
Prepare a business plan
Market research and competition analysis
Prepare sales and marketing plan
Real estate agency management and operational plan
Decide on the right legal business structure
Assess your finance and crunch the numbers
Purchase business insurance
Build an online presence by creating your business website
Join a team
1. Get a Real Estate License:
Primarily, this should be the first you should consider when planning on starting a real estate agency. Getting the right qualifications to run a brokerage firm is the basic step. You can take the pre-licensing course online or at any well-accredited real estate licensing school if you are new to the business and then follows the licensing examination. After passing the licensing exams, the next step is to submit an application for the license with the required documents and fees to your state's real estate agency. Upon license approval, you now have the qualifications and authority to then work as a real estate agent. Although, there are certain requirements you have to meet before you can be able to run a brokerage firm. They include:
A real estate license
At least 2 to 4 years of working experience in the real estate industry
Education: this is another pre-licensing education for broker's license
Broker licensing exam
Broker license application and fees
2. Develop Your Business Idea:
Considering the fact that real estate is really becoming very competitive, there are chances that two or more popular brokerage firms are already engaged in the real estate market in your area of preference. You will have to consider your strengths and weaknesses, and also an area or niche that you experienced and are particularly interested in to make it easier to stand out of the competition. You may decide to focus only on residential real properties, or commercial, only on property management. You can also decide if you want to be a listing agent, which is a real estate agent that helps people sell their properties or you can be an agent that represents the buyers.
3. Prepare a Business Plan:
Preparing a simple business plan is essential for success as an entrepreneur. A business plan is a document that outlines the financial and operational goals you set for your business. Preparing a business plan is writing everything down in a simple way that helps you make a strategic decision on how your business will reach those goals.
4. Market Research and Competition Analysis:
Making research and analysis is a very important step when starting any type of business. It looks at the target market for the product or service you have to offer. Competition analysis lets you know your direct and indirect competitors and helps you make a strategic decision on how to differentiate your product or services.
5. Prepare Sales and Marketing Plan:
Preparing a sales and marketing plan is very essential just like making a business plan, or you can say that the marketing plan is part of the business plan. It summarizes your own unique selling proposition and its value, your promotional and marketing strategies.
6. Real Estate Agency Management and Operational Plan:
This section is very essential when starting your own real estate agency. It outlines your legal and management structure, your business location, equipment and facilities, and also the type of employees you will need. Therefore, it puts in place proper systems, policies, processes, and procedures to make sure your real estate agency operates with consistency.
7. Decide on the Right Legal Business Structure:
There are many different types of legal structures for various business entities and it is important that your real estate agent has the right legal structure. Entrepreneurs seeking to start a brokerage generally choose one of four legal business structures: sole proprietorship, partnership, limited liability company (LLC), or a corporation. But it is important that you talk with your solicitor and accountant to find the best legal structure for your agency, although the structure should change as the business grows. Ensure to register with the government of your state and the IRS, once you have made a decision on your legal business structure. However, the business structure you choose determines the forms you need and where you have to register. Click here to see the full list of forms for each type of structure.
8. Assess Your Finances and Crunch the Numbers:
Business finance helps you manage your money and also makes your business operations profitable with the use of your agency's financial information. There are certain factors that can help you crunch your numbers these numbers include tracking your sales and commissions. However, preparing a cash flow statement and revenue projections outlines what you need to start and expand or grow your business. Moreover, you will need to set up a bookkeeping and accounting system in order to keep track of your finances. This is because the bookkeeping and accounting system are very essential to understanding cash flow and for tax-filing purposes.
9. Purchase Business Insurance:
Getting business insurance is very crucial for your business in order to operate safely and lawfully, it protects your agency financially in the case of a covered loss. Business insurance can cover property damage, theft, property lawsuits, and other risks.
10. Build an Online Presence by Creating Your Business Website:
This step should follow after creating a strong brand identity and your logo. The business website is an important tool for sales and marketing as 90% of home buyers start their search online. Having a business website of your own isn't optional as all legitimate businesses have websites and you must also be on the internet in order to stand a chance in the real estate market competition.
11. Join a Team:
In order to be successful and take your real estate agent to another level, you will have to be a realtor by joining the National Association of Realtors (NAR). This is an association for all the professionals in the real estate agency including appraisers, real estate agents, brokers, etc.
Read Also:
Top Real Estate Agencies or Brokerage
However, here are the top 10 best real agencies:
Real Estate Maximums (RE/MAX), was established in 1973 and has grown to contain over 100,000 sales agents working in franchisee-owned offices in more than 100 countries. Moreover, it is regarded as the most productive real estate agency.
Century 21 has about 7,000 brokerage firms with 100,000 partners across the globe. It operates globally throughout Europe, Latin America, Asia, and the Middle East.
In 2012, this real estate agency achieved profitability in 91% of its offices nationwide. Also, it operates in over 700 markets across the globe.
Coldwell Banker was established in San Francisco in the year 1906. It has 3,000 offices in approximately 50 countries.
ELECTRONIC REALTY ASSOCIATES (ERA):
ERA real estate is operated by Realogy, which is the parent company of Coldwell Banker, Century 21, and Sotheby's. It was founded in 1971 and has offices in Japan, Germany, Saudi Arabia, and many other countries.
Established in 1976 and has many high net worth clients. Sotheby's has offices in many countries across the globe including Southeast Asian countries like the Philippines and Thailand.
This company is regarded as one of New York City's largest and privately-owned residential real estate agencies. The Corcoran Group has offices in the Hamptons and South Florida. It contains over 1,900 independent agents in different offices in the country.
The Camden Property Trust are experts in managing, developing, and owning multifamily residential apartments. The company owns more than 55,000 apartments across the country.
BETTER HOMES AND GARDENS REAL ESTATE:
This real estate agency was established by the Meredith Corporation in 1978. It is also ranked as one of the reputable entities in the country.
Zillow.com, just as its name suggests is an online portal that provides homebuyers the tool and applications to make real estate decisions autonomously. It was established in 2005 by former Microsoft executives Rich Barton and Lloyd Frink. Zillow has a database of over 110 million homes and tools that can make it easier to rent or buy a home.
Additional Notes
In conclusion, there are so many things to consider when starting a real estate agency. But this article offers a proven guidance plan that will help start your own real estate agency. Also, before starting the search for a real property try to consider your earnings first to determine how much property you can afford.