Real Estate: Meaning, Types and How Real Estate Works
Real estate is now regarded as one of the most lucrative and fast-growing businesses throughout the globe. You can start a real estate business either as an investor or a real estate agent and within a short period of time, you can start making a lot of money. All you need to do is to follow the right strategies by making research and learning from other real estate agents and investors, thereby benefiting through the wisdom they made from their successes and mistakes.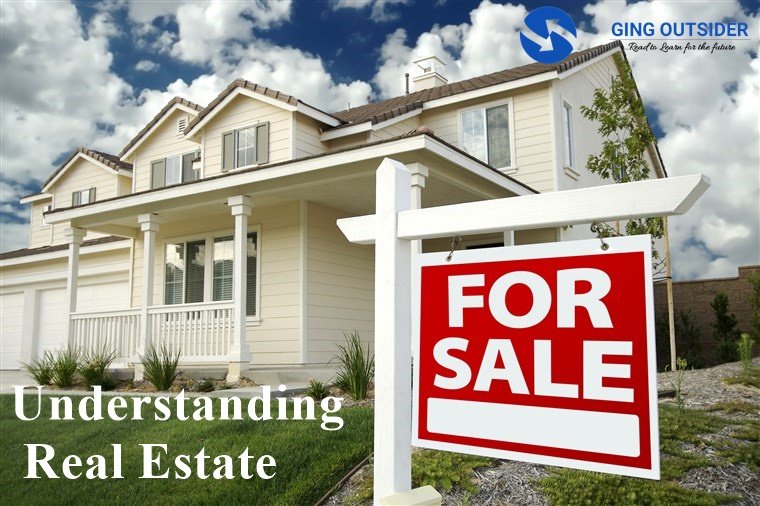 However, we will give more information on the effective ways to start a real estate business on our next post. in this article, we will be talking about the meaning of real estate, its types, benefits of real estate business, and other additional information.
Meaning of Real Estate
Real estate is a physical property that includes land and the buildings on it, along with its natural resources such as minerals, crops or water, etc. it refers to physical or real property which is different from personal property; that is not permanently attached to the land which includes vehicles, jewelry, furniture, etc.
In other words, it actually means land in addition to any other thing permanently attached to it, man-made or natural. In terms of business, real estate also refers to producing, buying, and selling property. Investing in real estate can be done directly by purchasing a home or other property, indirectly through a real estate investment trust (REIT).
A real estate investment trust (REIT) is a company that owns, and operates income-producing real property. They own different types of commercial real property ranging from office and apartment buildings to warehouses, hospitals, shopping centers, hotels, and commercial forests.
Read Also: How to Earn Money on YouTube: 5 Effective Steps
Types of Real Estate
Basically, there are four main types of real estate and they include: Land, commercial, residential and industrial real estate. Below are explanations to each type and what they represent:
Land:
Land refers to vacant and undeveloped property (land). It can also be inform of a farm land. It is obtained and combined with other properties. In other words, it is the base for all types of real estate.
Commercial Real Estate:
Commercial real estate is any property that is used to carry out business activities or to generate income. Such properties include offices, apartment buildings, shopping malls, hospitals, hotels, restaurants, stores, etc. Apartment buildings are under residential real estate, but sometimes they are considered commercial because they mostly owned to generate income.
Residential:
Residential is the most common type of real estate, it refers to any property that is serves for housing purposes. Examples are single-family homes, condominiums, duplexes, townhouses, and other types of living buildings.
Industrial:
Industrial real estate refers to properties, mostly land and buildings used for industrial purposes like manufacturing, distribution, storage, production, research and development. Such properties include warehouses, power plants and factories.
How Real Estate Works
Moreover, real estate is not just what people think it is. There are so many other professions that depend on the real estate aside for buyers and sellers, they include architects, banks, lawyers, and accountants. These professionals and many businesses generate income by offering their services which are fields associates in real estate. They include construction, financing, counselling and professional services(law, accounting, etc.), development, property management, brokerage, etc.
However, here is an overview on how it works and how it involves the aforementioned professionals. We are going to do the summary in five stages: Development, sales and marketing, real estate agents, property management, and professional services.
Development:
This stage involves buying of a vacant or unimproved land, construction, renovation of buildings and finally sale or lease of the improved property to buyers. Individual developers or development firms are the professions that earn an income at this stage, by adding value to the land by constructing buildings and other structures.
Sales and Marketing:
This stage follows after the development of the land, it involves the sales and marketing firms team up with the developers for the sale of the land with the improvements they create.
Agents:
Real estate agents assist individuals, business firms, and investors in buying and selling properties. Their job is to represent either the buyers or the sellers and assist them with the sale or purchase of the property. The agents representing the seller are the listing agents or sellers, they help find buyers, price the property by doing comps, which is using the listings of recently sold properties that are similar to the seller's. However, the buyer's agents provide similar services for the purchaser. A real estate broker is different from an agent. A broker can work independently, while an agent must work or associate with an agent that has real estate broker license.
Property Management:
These firms help the real estate owners manage their properties. Their job is to rent out the units in their buildings, repair damages, manage tenants, etc. They earn a percentage of the rent paid to the property owners.
Professional Services:
Professionals offer their services in the real estate industries to help it function. These professional services may engage in the categories of the industry mentioned above. They include accountants, architects, lawyers, construction workers, interior designers, agents or brokers etc.
Check Also: How to Start an Online Business: 5 Effective Steps For Beginners
Characteristics of Real Estate
However, the characteristics of real estate (land) has two major categories: Physical and economic characteristics that differentiate it from other assets in the economy and affect its value as an investment.
Physical Characteristics:
Land is immobile, you may removed some parts but the geographical location cannot change.
Land is permanently indestructible and durable
Each parcel of land is unique and differs geographically
Economic Characteristics:
Location is the most important economic characteristics of land. This is because of people's preference coupled with other factors like reputation and convenience.
Improvements are changes added to the land which also influences the property's value.
The property may be completely demolished but the improvements such as drainage, electricity, etc. added to the land can't be removed and therefore are regarded as permanent investment.
Additional Notes
Real estate is the physical surface of the land, what is permanently attached to it, and all the rights to ownership, which include the right to sell and lease it. The difference between personal property and real property is their primary characteristics; personal property is movable e.g. furniture, vehicles, etc. while real property is immovable.
Moreover, the most common ways to invest in real estate include: Home ownership, Rental properties and house flipping. Many people own several homes and rent them out. House flip is buying a property to improve it and then sell it. Most people invest in their homes so well and engage in buying and selling of homes as a business.
However, here are the best real estate websites for 2021:
Realtor.com
Foreclosure.com