Real Estate Investments – 5 Simple Ways to Start Investing in Real Estate
Looking for a means to invest your savings so you can have enough for retirement? Why not consider real estate investment? Unlike stock and bond investments which will liquidate down to zero over the years, income-producing real estate investments will continue to generate yearly income. Therefore, it does not only cover you indefinitely by providing a stable income stream but also gives you something to pass on to your dependents.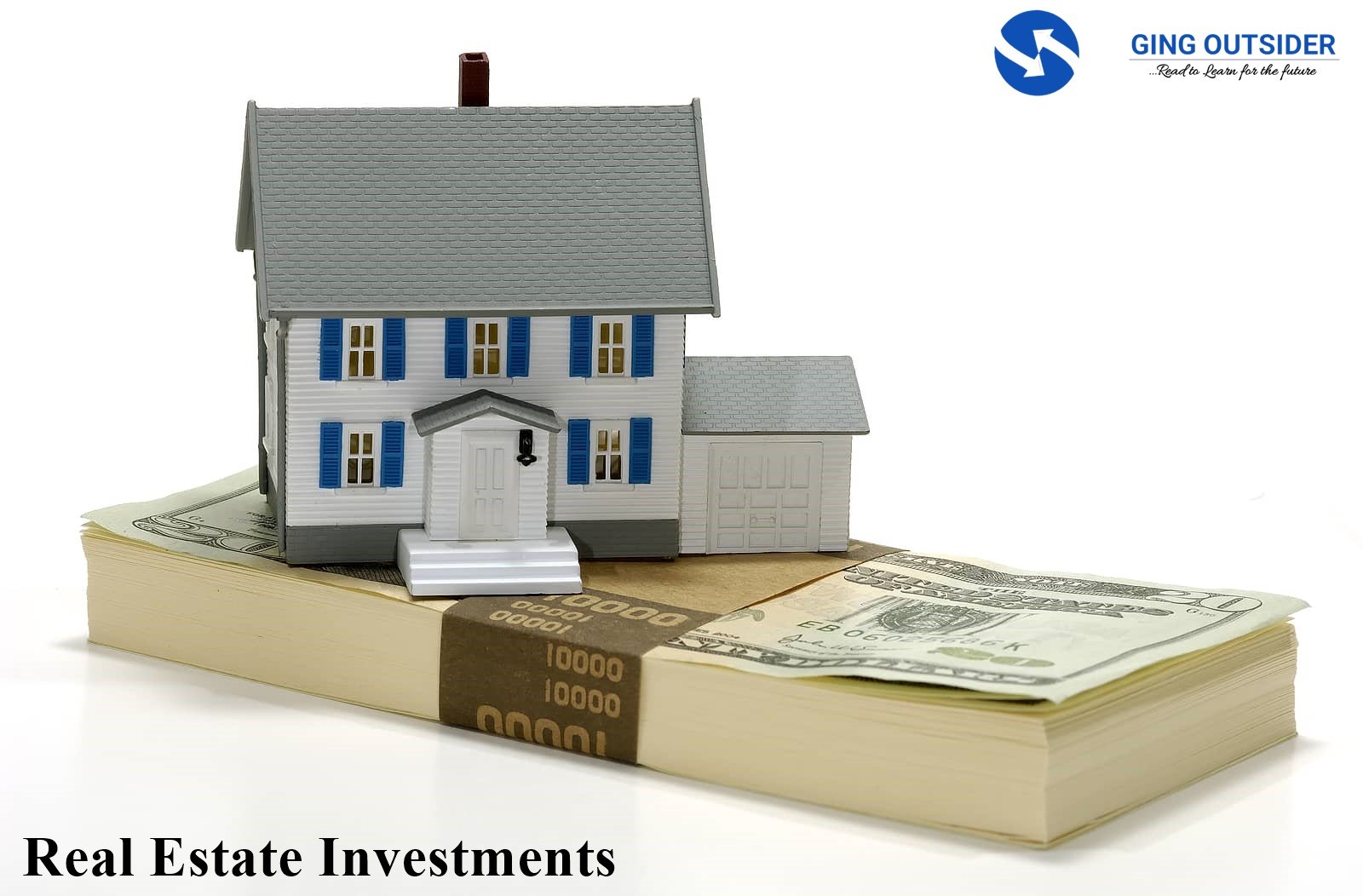 Moreover, buying and owning real property is the first thing that comes to your mind when you think of real estate investments which is just a strategy in investments. However, there are many other options or strategies investors can choose from when it comes to real estate investments. Therefore, in this article, we give details on some of the best ways to invest and make money in real estate. In addition, we also provide tips and other important information regarding real estate investments.
Understanding Real Estate Investment
Real estate is land and any structure(s) permanently attached to it, whether artificial or natural including water, minerals, trees, buildings, bridges, etc. Investing in real estate involves the purchase, ownership, management, sale, and lease or rental of real property or estate for profit. However, another form or part of real estate investment called real estate development is the improvement of properties. It is considered as a sub-specialty of investment.
Moreover, real estate has many advantages over other investments such as stocks and bonds. It appreciates in value and is highly cash flow dependent. Real estate investments, although not easy can be quite simple once you understand the basics of investments, economics, and risk. But can become a risky investment if the basic factors are not well understood and managed by the investor.
Furthermore, an investor will have to negotiate the sale price and terms of a property with the owner or seller before the agreement or contract for sale. Most investors employ real estate agents with the transaction process, including locating and verification of the property's condition. However, investment properties can be sourced from market lists via the MLS (multiple listing services), real estate agents and brokers assisting the seller, public auction, private sales (direct transaction with the owner), etc.
Real Estate: Meaning, Types and How Real Estate Works
Categories of Real Estate Investment
However, the types of real estate are divided into several categories so you might have a better understanding of real estate investment and ways to invest in them. The categories are as follows:
Commercial Real Estate Investment:
Commercial real estate refers realty properties that are used to carry out business related activities, it consists mostly of office buildings, shopping mall, skyscrapers etc. An investor can buy or construct a building with individual offices and lease them out to business owners and companies, thereby generating income from the rent they pay for making use of the property.
Residential Real Estate:
Residential real estate is the most common type of real estate. It refers to a property that is used for housing purposes such as apartment buildings, townhouses, condos, duplexes etc. An individual or family will have to pay the property owner or investor to live in the property.
Industrial Real Estate:
Industrial real estate refers to properties; mostly land and buildings industrial purposes, storage, manufacturing, car washing etc. Such properties include warehouses, power plants, factories etc. and those that make use of these properties pay significant fee to the investor.
Retail Investments:
Retail properties include shopping malls and other retail stores. Just like the commercial, the property owner generates income from rents paid by business owners to use the building for their activities.
Real Estate Investment Trusts (REITs): Meaning, Types and How REITs Works
5 Ways to Invest in Real Estate
However, just like we mentioned earlier, there are other options for real estate investors when it comes to investing. Some offer them means to invest without the need to own and operate the properties. Here are some of the best ways individual investors can make money in real estate:
1. Rental Properties:
This is the the most common way of investing in real estate, it involves buying a property and then leasing it. Investing in the rental properties means becoming a landlord. However, being a landlord can be time consuming, unless you hire a property manager to help you manage the property. The landlord will be responsible for paying expenses such as insurance, paying mortgage, taxes etc.
Moreover, one of the advantages of investing in rental property is that it provides regular income and through capital appreciation. It also maximizes capital through leverage and has many tax-deductible expenses associated with it. Furthermore, it disadvantages is that managing tenants can be very tiring, possibly damage property from tenants.
2. Real Estate Investment Trusts (REITs):
A real estate investment trust (REIT) is a company that owns, operates or finances income-generating real property or estate. Real Estate Investment Trusts (REITs) just like mutual funds, provides an investment opportunity that makes it possible for every individual investor to earn a share of income or dividend produced from real estate without direct investment on any property.
However, it allows you to invest in real estate without the physical real estate. REITs can be a good investment but they are complex. Most REITs are bought and sold on the major exchange just like any other stock, while some are not traded publicly. One of the advantages of investing in REITs is high dividend yield, as the company is required to pay out 90% of its taxable profits to its shareholders as dividends.
3. House Flipping:
Real estate investments by house flipping is when an investor buys properties and then sells them for profit. House flipping can be a little harder than it looks in the TV, as it is the most costly and time consuming ways to invest in real estate. House flipping requires capital and experience in marketing, valuation and renovation.
Moreover, an investor can either flip a property in two ways. You can buy a property and increase the value with certain renovations and quickly resell it at a higher price that exceeds the total investment you made include the renovations. Or you can buy the property, hold it for a few months and resell at a profit. House flipping can be a very lucrative way of investing in real estate, only if it done in the right way by someone who has a significant experience of the market.
4. Online Real Estate Platforms:
Investing in online real estate platforms otherwise called real estate crowdfunding, is use of small amounts of capital from large group of individuals to finance a project. It is done via an online platform, which connects real estate developers to investors that are looking to finance projects.
However, the advantage of investing in online real estate platforms is portfolio diversification. You can invest in single projects or portfolio of projects. But like many real estate investments, it tends to be illiquid.
Health Insurance: Meaning, Types and How Health Insurance Works
Key Reasons to Invest in Real Estate
However, there are numerous benefits one can enjoy by investing in real estate. Here are the key reasons why real estate is considered a good investment.
It has a predictable cash flow. Cash flow income is one of the ways to earn money by investing in real estate. It is the net balance of cash derived from the investment after all the finances have been made. Cash flow can be either positive or negative.
Another way to earn money by investing is that real estate appreciates in value.
It can be leveraged, which is the use of borrowed capital to increase the potential return of an investment.
Real estate is tax deductible
It provides equity and wealth buildup
Pros and Cons of Real Estate Investment
However, here are the advantages of real estate investing:
Lower risk than the stock market
Provides a steady source of cash flow
Tax breaks and deduction
Properties will increase in value over time
Just like any other investment, real estate also has its own disadvantages. They include:
Real estate is an illiquid investment, meaning you can't easily turn property into cash like stock exchange
Real estate can require a lot of cash
Potential returns are not as high as the stock market
Management and maintenance can be difficult
Life Insurance: Types, How it Works and Best Life Insurance Companies
Additional Notes
In conclusion, real estate investments can be considered a very lucrative and good one as it provides a steady source of income. But one thing to bear in mind is that the major disadvantage of investing in real estate is that it's an illiquid asset. It is difficult to covert asset into cash and cash into an asset, transactions can a while to complete. Therefore it is considered a long-term investment.
Moreover, another advantage of real estate investment is that it is easy for almost everyone to understand. In real estate, it is easy to purchase and there are no financial barriers that are too great to overcome.