Work permit Visa in China: Procedures to Apply for China work permit Visa
Students in China or students aspiring to study in China has the opportunity to get a work permit visa in China as they continue with their studies. China offers a variety of different visas, although only one that allows you to work as a TEFL teacher: the Z-Class Visa. Employees must also meet basic requirements in order to qualify for a work permit in China. Therefore, employers who are interested in hiring foreigners to work in China must comply with local laws and regulations regarding the hiring of staff.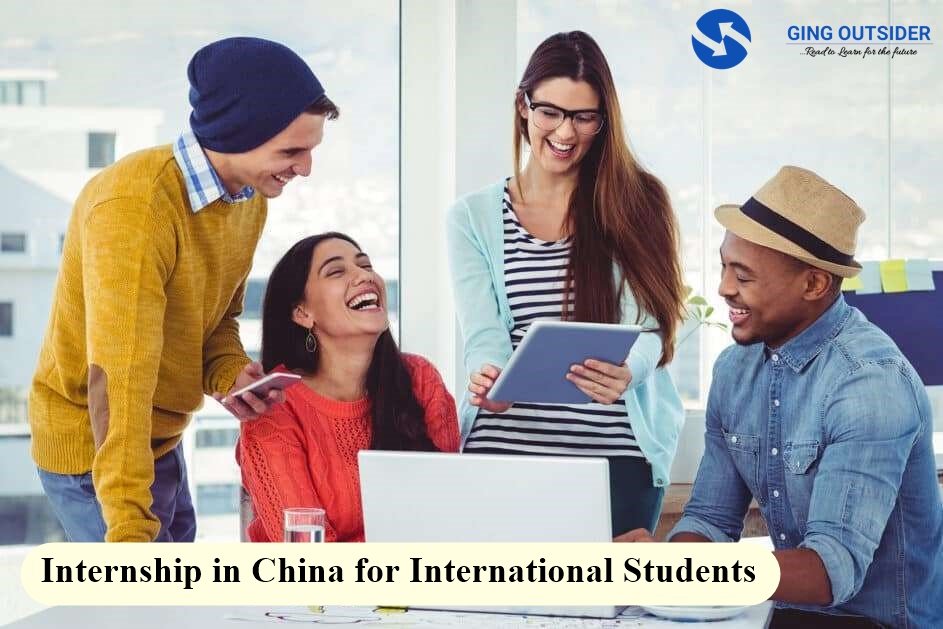 Therefore, having said that, China has a booming economy and has many multinational companies, and offers numerous job opportunities for those who want to work here.
If you wish to work in China and have received an offer of employment, you will require a work permit or employment license from the Chinese government.
There is a type of visa (Z visa) for visa students which is issued for a single entry with which you can stay in the country for a longer duration (three months) but the holder of the visa should enter the country within 90 days of the issue of the visa.
DOCUMENTS REQUIRED FOR A RESIDENCE PERMIT
Copies of your Bachelor Degree and TEFL qualifications, authenticated and notarized
Job invitation letter (supplied by your prospective employer)
Passport with a minimum of 6-month validity and at least 3 blank visa pages, although it's always better to have more, given the amount of visas and entry/exit stamps you'll receive
Copy of the details' page on your passport
10 x passport photo as per China visa photo requirements
China Work Permit Notice
Correctly filled-in Z Visa Application form (here's a printable pdf)
Any additional documentation they might request
Clear Criminal Background Check from your home country
Types of Work Visas in China
China uses abbreviations with letters and numbers to designate certain visa types.
M visa: A business visa meant for stays of 30 to 60 days.
F visa: A visa for exchange students, visitors, and study tours lasting 30 to 90 days.
Z visa: A visa for workers staying in China for longer than six months (6 months).
X1/2 visa: The X stands for xuéshēng, which means student, and the numbers indicate how long someone will stay. This visa is for students, and the X1 is for those staying longer than 180 days, while X2 is for a period shorter than that.
J1/2 visa: The J is from jìzhě, or journalist. This visa is meant for foreign journalists staying for a specific period.
S1/2 visa: This visa is meant for people visiting family members who are non-residents.
Q1/2 visa: China gives this visa to individuals visiting family members who are from or living in the country.
NB: if you're caught teaching in China on anything other than a Z-VISA, you WILL face huge fines and deportation. If you value your freedom of travel, your passport AND your teaching future, don't risk it, it just isn't worth.
Qualification Requirements for China Teaching Visa
Remember you consider getting a Z Visa, the only legal option if you want to teach English in China.
Two-step process: first, you'll need to secure a Chinese Work Permit and, second, you'll need to apply for the visa.
Yes if you can only apply for the Z Visa once you have a signed teaching contract in place, get your job sorted first and then come back to step 1.
Students will be between 18 and 55 years of age (exceptions are made if you are slightly above the max age requirement).
candidate must hold a Bachelor Degree of any kind (does not need to be English or teaching-specific)
Have TEFL certification
Have at least 100hr practical teaching experience in Tier 1 cities like Shanghai and Beijing, the minimum requirement is 120hr.
Eligibility requirements to teach in China are interchangeable with Z-Visa eligibility, because holding a valid working visa is the main requirement for teaching here
Steps on how to Apply for a China teaching Visa
Get your china work permit notice
To obtain your work permit notice, you will need to provide a job invitation letter and you can apply for a notice to secure a work permit.
Also get the relevant application form and whatever other documents you need directly from your employer, who'll also guide you through the submission process. you will need:
A copy of your passport
A copy of your authenticated qualifications as detailed above (Degree & TEFL)
2 recent passport photos as per China Visa requirement
Your clear Criminal Background Check certificate.
2. Apply for your working z-class visa
Now you must check up on how to apply for the visa, your China work visa application must be showing in at your nearest Chinese Visa Application Service Center.
Here's what you should do:
Fill in your online visa application form, through the COVA (Chinese Online Visa Application) website
Book an appointment, online through AVAS, to hand in your documents.
Just know that appointments are few or brief, every day, so it can take up to a month to find a suitable slot prepare for a possible delay.
The above procedure is not under approval by every country, which means you will need to double-check with your nearest Chinese Visa Application Service Centre.
Here are the docs you will need:
Your Work Permit Notice
Your passport, scanned
Passport photo, scanned (unless you can present a handwritten form in your country of residence)
Note: The China Visa Application fee differs by country, so check with a Chinese Embassy in your home country.
3. Try to check your z-class visa and double check it carefully
Firstly, all scholars must try to check their your passport back, study the new visa very carefully to know what it is they want from you. It's not all that rare to be giving a visa other than the one for which you have apply immediately.
Vital information that the visa will contain includes: entry date and length of stay, the type of visa (Z !) and anything else you need to know.
4. Move to China
This is the last stage and I guess is time for you to travel to China if you get to this level. At this stage, with your job sorted and your work visa secured, you're ready for the big move. It's time to finally travel to China to teach!
After going through the rigmarole of getting your Z Visa, It's important to remember that, once you arrive in China you'll soon learn that it's only valid for the first 30 days from entry.