DAAD Scholarship 2022/23 Fully Funded Scholarship in Germany
Here is an opportunity to study tuition-free if you are looking to study in Germany with a scholarship. DAAD Scholarship 2022/23 is currently open for all foreign students of all countries to apply for study scholarships for master's and postgraduate studies.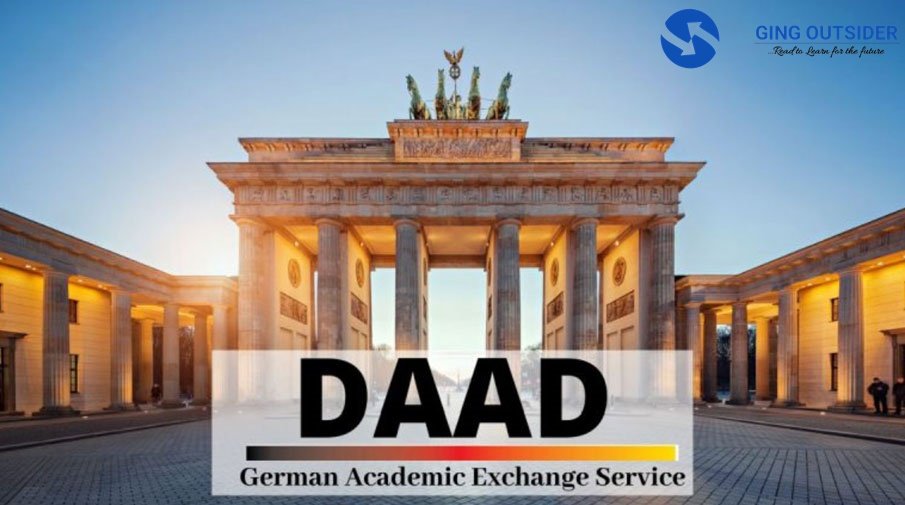 In this article, we explain in detail all you need to about the DAAD Scholarship 2022/23, its benefit, eligibility, and step-by-step application procedure.
About DAAD Scholarship
DAAD Scholarship is a fully-funded scholarship for international students. It offers foreign graduates from developing countries the opportunity to pursue Master's or Ph.D. at a state or state-recognized university in Germany.  However, the DAAD scholarship is not available for undergraduates but rather it is only for postgraduate students. In order to get approval for the DAAD scholarship, the candidate has to show proof of two years of working experience. The courses that have approval under the DAAD scholarship are those that have a duration of more than a year and less than three years.
Moreover, the DAAD scholarship is a private, federally and state-funded, self governing national agency of the institution of higher education in Germany, representing 365 German higher institutions as of 2003. The DAAD does not offer study programs, but awards merit-based grants for study or research at any of the accredited institutions of higher education in Germany.
Scholarship Summary
Furthermore, here's an overview of the DAAD scholarship:
Scholarship Sponsor(s):
DAAD
Host Country: 
Germany
Host Institution(s):
German Universities offering development-related postgraduate courses.
Scholarship Type:
Fully funded
Scholarship Level: 
Masters and PhD degree programs in all fields.
Fields of Study/Courses Offered:
Masters or Ph.D. courses in
Economic Sciences, Law
Engineering and Related Sciences
Mathematics
Agricultural and Forest Sciences
Education and Law
Natural and Environmental Sciences
Medicine and Public Health
Humanities and Social Sciences
You can see the full list of eligible development-related postgraduate courses by clicking on this link.
Scholarship Value:
See the scholarship benefits section below for more details
Number of Awards:
Limited
Eligible Nationalities:
Students from eligible countries
Deadline:
Aug-Oct 2022 (annual). Next course starts academic year 2023/24
Program Duration: 
1-2 years for Master degree scholarship and 3-4 years for PhD/Doctoral degree scholarship.
Scholarship Benefits
Moreover, the DAAD Scholarship provides the scholarship recipients with the following inclusions;
The postgraduate students get a monthly allowance of 861 Euros
Doctorate students get a monthly allowance of 1,200 Euros
Both postgraduate and doctorate students get payments towards health, accidents and personal liability insurance coverage.
The candidates gets to study for free in a German University
They also get accommodation for free at the university.
Students may also get travel grants unless these expenses are covered by the home country or another source of funding.
Eligibility Requirements for the DAAD Scholarships
However, applicants must meet the following criteria below in order to be eligible to apply for this scholarship: The prospective scholarship holder:
Has completed an academic degree with above average results (upper third) and at least two years of related professional experience after the first degree (bachelor) at the application
Is currently working either for a public authority or a state or private company in a developing country and, as such, is engaged in the planning and execution of directives and projects with emphasis on development policies having a bearing on technological, economic or social areas
The applicant should hold a bachelor's degree (normally four years) in a related course.
His/her academic degrees should normally not be more than six years old.
The applicants academic degrees should be at most six years old.
Works either for a public authority, a state or a private company in a developing country.
However, the requirement of English or German Language depends on the degree program the candidate chooses.
Application Instructions For DAAD Scholarship
Furthemore, you can follow the step-by-step guide outlined below to apply for your the scholarship;
Firstly, access the application form via the official website of the DAAD Scholarship Sponsor. Then fill the form with the requested information.
The next step is to download the Europas Specimen form and make a personalized CV with your hand written signature on it.
Thirdly, most German universities may request a research proposal, which you must submit with your application.
You must also attach a recommendation letter from your previous university.
Ensure that you attach a professional referral letter from your former employer.

It is optional to include a letter that guarantee your reemployment after going back to your country and also completing your course.

Proof of proficiency in English and German, this can be in form of tests which include;

IELTS: The accepted scores are set by individual German universities and determined by the chosen course.
German Language: This is for candidates who choose courses that are taught in German.
TOEFL: This type of test is not accepted for the scholarship

Applications must be made directly to the respective course.
 You can apply directly for a course at a German university via online application.
Additional Notes
The DAAD scholarships are currently open for applications. Therefore, you can find courses that you can study at any German university and apply for your scholarship. Please refer to respective website of your course of preference for the application procedure. Ensure to check the list of DAAD Scholarship application deadline before submitting your applications. However, the deadline varies depending on the course but falls around August-October annually.
See Also:
Website
However, it is important to visit the scholarship sponsor official website to access the application form and for complete information on how to apply for this scholarship, including the documents you will need to submit as information can change at any moment without notice. Then you can find the link below;