How to Make Money on TikTok in 2022
Is it really possible to make money with your TikTok videos? The short answer to this question is yes, it's not easy and it takes a lot of effort, but it's possible. While many are probably familiar with TikTok, fewer know that you can actually make money on it, too. Even if you're not a singer or musician and would rather produce videos as part of your comedy routine, there are other ways to make money on the app. Here's how to make money on TikTok in 2022.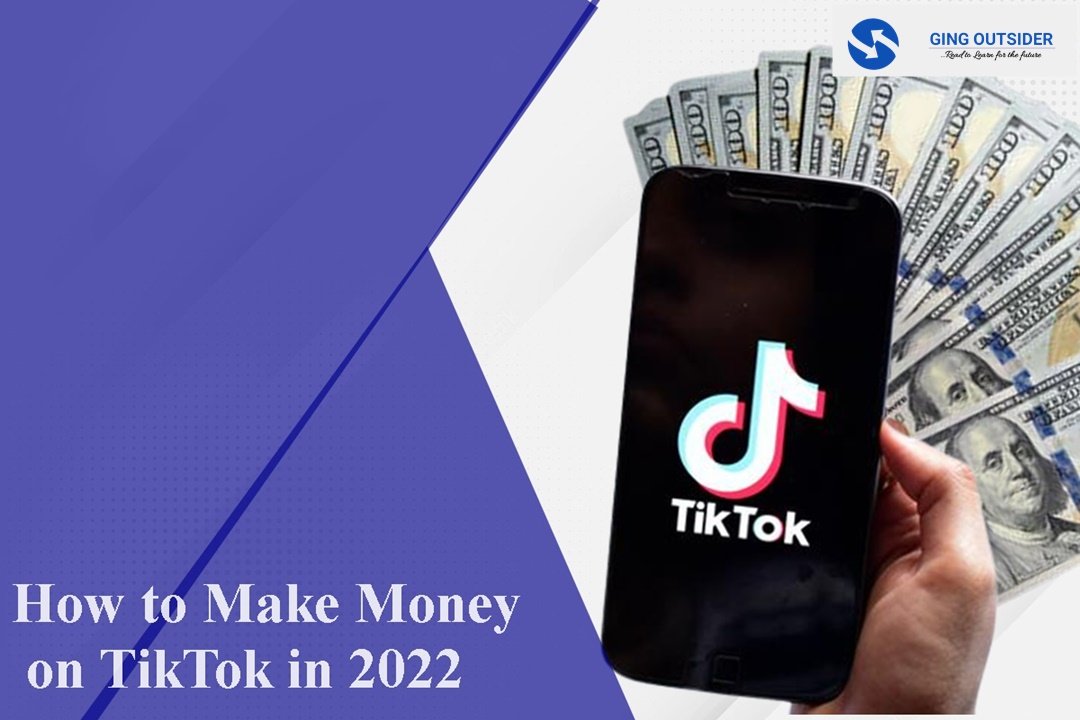 With TikTok becoming the biggest social media app over the past 2 years and gaining over 300 million users in this short time, it's clear that if you want to make money on TikTok then now is the time to do it. In this article, I'll be sharing some of my favorite ways to make money on TikTok. We'll take a look at the most popular ways to monetize your TikTok account and help you decide which ones are best for you. I've tried out most of these methods personally and have had success with all of them, so let's get started.
What is TikTok?
TikTok is an app that allows users to create short video clips and post them for others to view. The idea is similar to Vine, another popular short-video app, which Twitter eventually shut down after acquiring it in 2012. However, TikTok was launched in 2017 for iOS and Android in most markets outside of mainland China; however, it became available worldwide only after merging with another Chinese social media service, Musical.ly, on 2 August 2018.
Known in China as Douyin, TikTok is a short-form video hosting service owned by Chinese company ByteDance. It hosts a variety of short-form user videos, from genres like pranks, stunts, tricks, jokes, dance, and entertainment with durations from 15 seconds to ten minutes.
Overview
According to recent TikTok statistics, it has over 1 billion monthly active users. The average user opens the app eight times a day, spending an average of 52 minutes per day on the platform. With such an engaged user base, won't you agree that this is a great opportunity for users with a large following to earn money?
However, this doesn't mean that you won't be able to make money from the platform with less following or audience. But people also ask questions like "how many views on TikTok do you need to make money?" "do you have to be verified to make money on TikTok?" "how many followers do you need to make money on TikTok?" There are a variety of ways to make money on TikTok. You can make money on TikTok through some of these ways without being verified or having thousands of views and followers.
Moreover, one thing you should know is that when it comes to just how much you can earn, the sky is the limit. But there is hard work involved, it certainly won't happen overnight. And not every TikToker can make a lucrative living on the platform, this is where the need to grow your audience comes in. However, it requires a lot of work to have active and engaged followers, we still share a few tips. Let's go ahead and discuss some ways to make money on TikTok.
How to Make Money on TikTok in 2022
Here are some proven ways to make money on TikTok that I discovered when I first started using the app in 2019. The opportunity is already much greater in 2022 and the steps I outline below will work even better, so make sure you keep an eye out.
However, keep in mind that how much money you will make depends on a variety of factors that I'll cover below. Let's look at some of the top TikTok monetization strategies for 2022.
Receive Donations (virtual gifts) for Your Live Streams
A common way to make money on TikTok is going live and collecting donations from viewers. You can turn on Live Gifting while you're live streaming on TikTok, and get awarded in real-time. TikTok has an interesting feature called coins. Instead of cash, there are several in-app coins that viewers have to purchase before gifting them to their favorite influencers.
The viewers can send you a hundred coins at just $1.39. Yes. This won't be your golden ticket, but it's another way to grow your revenue on the platform. Here's how it works: let's say that your biggest fan purchases coins, which start at $1.39 for 100 coins (and go up to increments of $139.99 for 1,000 coins). While you're live streaming, viewers can send you coins or use those coins to buy you gifts. You can then convert them into cash and withdraw through PayPal.
Make Money on TikTok Through the Creator Fund
The Creator Fund is a TikTok program for supporting and rewarding innovative creators on their platform (people who regularly create or share videos on the app) by giving them a payout as their following grows. It's the latest move by the app to make it a go-to platform for user-generated content. There are some requirements that TikTok users must meet to be eligible to apply for the Creator Fund. There are as follows:
You should be 18 years or older.
Have a minimum of 10K authentic followers.
Gain at least 100K authentic video views in the last 30 days.
Based in the U.S., UK, Germany, Italy, France, and Spain.
You need to post original content that aligns with TikTok's community guidelines.
You also need a Pro account to apply for the Creators Fund program.
The Creator Fund is a great idea if you've already established a following, but it can be very exclusive, and steady payment is not always a guarantee. Revenue from the Creator Fund can vary from user to user, and your fund amount grows along with your channel and content. It is calculated based on factors like the size of your audience, the quality of your user engagement, and the frequency of your posts.
Although the Creator Fund may not be the most lucrative route to making money on TikTok, it is another way of diversifying your income on the platform. That's not to say you can't make big money through TikTok. You most definitely can. If you're just starting out, there are a lot of other ways to monetize your account. You can partner with sponsors, promote brands, receive virtual gifts, and more. And even if you've joined the Creator Fund, it's still a good idea to have additional streams of revenue.
Sell Sponsored Content
Another way to monetize your TikTok account is through sponsored content. Because of its popularity, brands and advertisers are willing to pay big bucks to creators to promote their products on TikTok. But to land sponsorship deals, TikTokers need to first build their audience base. This will involve a lot of work, such as posting steady (multiple times per day), harnessing TikTok trends and new features, etc.
Moreover, most brands contact creators through their agents, especially if the creator is already viral on TikTok. But there's another way creators can earn more money directly from advertisers through TikTok Creator Marketplace (TCM). It is an official collaboration platform that allows brands to connect and run marketing campaigns with TikTokers. However, you need to have over 100,000 followers, be at least 18 years old, and receive over 100,000 video likes in the past 28 days to apply.
Use Short-form Videos to Promote Products.
You can also use TikTok to promote your own products through short-form videos, which are typically one to three minutes in length. You can generate revenue from your TikTok channel by creating indirect TikTok ads that sell merchandise or other products on the platform. In addition to making money on TikTok, you can use the app to direct new users to other marketing channels, from your own blog to your YouTube channel, where you might be able to close the deal or score some conversions.
How to Get Started
Furthermore, the main thing you should keep in mind is that you need to first build your audience base by continuously creating amazing content that people love. Here are a few tips to get started:
Find the Right Niche
The app has hundreds of millions of users, but it's unclear how many will stick around and monetize their channel. There are different ways you can make money on TikTok, including sponsorships, branded content, and selling fan-made products. Still, if you want to make a healthy income from your videos, making people laugh or connecting with them may not be enough. You need to find a niche that allows for consistent engagement, like video games or beauty tutorials. Even then, there's no guarantee that you'll become an influencer overnight—but starting out by focusing on something specific is likely to pay off down the road.
Create Original Content That Has Value
With so many people competing for a spot in people's feeds, you have to make sure your content has enough value for people to actually watch it. It's no longer enough to just upload a video of yourself lip-syncing along with your favorite song or showing off your outfit—you need that extra something that makes what you're posting stand out. In order to do that, though, you need all of these elements working together:
A unique concept;
Professional quality;
A good idea for who your audience is and how they will respond to your content;
An engaging performance;
Great editing and sound design. If you can nail all five of those things, then you'll be well on your way to being able to monetize TikTok videos.
Final Thoughts
It's hard to know exactly what TikTok's future holds, but a few things are certain: The platform will continue growing and experimenting with new monetization strategies for content creators. Creators who don't adapt to these changes will be left behind. Because of its massive user base and accessible nature, TikTok is sure to be here for quite some time. That means there's still plenty of time to build an audience and learn how to make money on TikTok.
The more engaging and relatable content you create on TikTok, your chances of making money on this platform increase. Therefore, choose any one or multiple options from the list mentioned above, and you are all set to earn your first million on Tiktok! If you do so now, you can ride out any changes that come your way.