How to Cancel Netflix – Stop Subscriptions in Easy Steps
Do you want to downsize your list of streaming services and have settled on Netflix as the subscription to cut? In this article, you will learn everything you need to know on how to cancel Netflix subscriptions.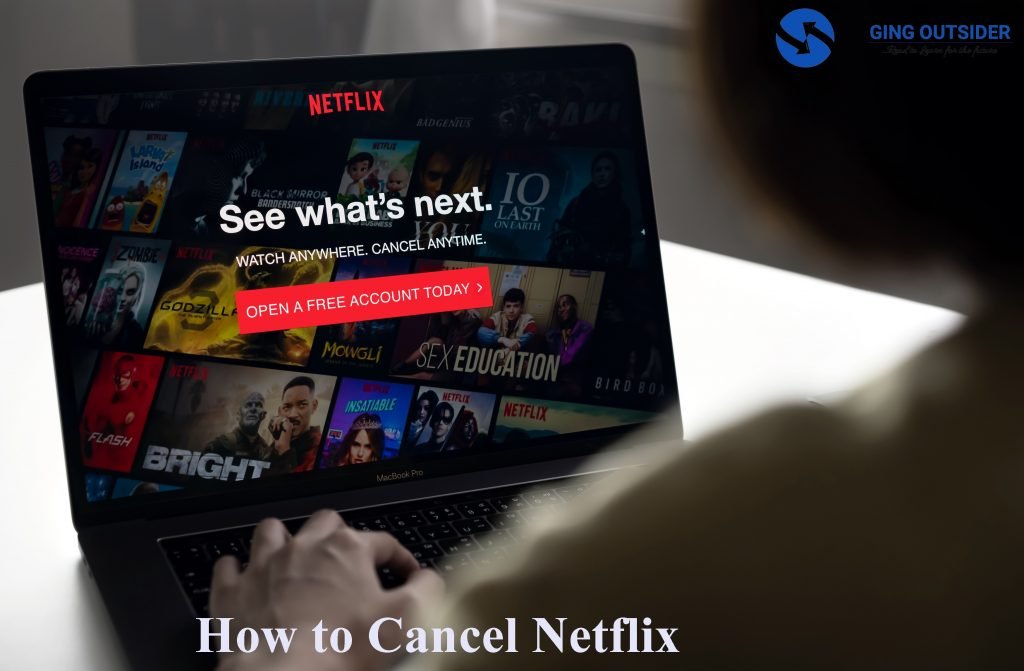 Streaming services don't always make their cancellation procedures clear. Thankfully, you can cancel your Netflix subscription with little hassle. Many subscription services hide their unsubscribe buttons in the depths of their settings, canceling your Netflix subscription is pretty straightforward. However, there are a couple of additional steps you'll want to know about to protect your data when you do.
Netflix is the most popular on-demand video-streaming service available now (excluding YouTube, of course). It has grown rapidly over the previous five years. It has a various selection of shows, films, and documentaries to keep viewers of all ages engaged. Packages start from just at $8.99 per month, rising to $17.99 per month if you want Ultra HD footage and multiple accounts per subscription. No matter what package you opt for, you'll have access to Netflix.
Whether you're an adult or a teenager, you've probably dealt with spending too much time watching Netflix. If you ever feel that Netflix is getting in the way of your work, it's time to take a step back and take a break. The question is, how do you cancel Netflix?
How to Delete a Netflix Subscription
You can cancel your Netflix subscription at any time. But the process depends on how initially subscribed. Moreover, it should only take a few minutes to cancel any Netflix account, but the only setback is that you'll have to remember how you signed up for Netflix in the first place.
That is to say, if you signed up directly through the Netflix website, you can also cancel using the website. But if you signed up through your Apple ID or Google account, you'll need to cancel using your phone. However, we will be discussing how to cancel Netflix in various ways. You can follow the steps depending on how you made your account. If you're not sure which one applies to you, then try them out in order. Or contact Netflix support directly to see who is managing your subscription if none of the methods work.
How to Delete Netflix Account on a Phone
One of the major reasons for Netflix's increased popularity on mobile devices is because of its convenience. Mobile phones can sometimes be used to cancel memberships. Unsubscribing from Netflix services does not require access to a desktop or PC.
How to cancel your Netflix account on android
However, the Netflix app cannot be used directly to cancel your account. So, you must use a browser to complete the process.
Open the Netflix app on your device and navigate to the section where you'll be shown your account details.
You'll be asked to select your preferred browser for the next step.
Enter your account details and log in once you are directed to the sign-in page.
It will take you to a page where you may store information about your plan and preferences. Under the membership and billing section, you'll find the option to cancel your subscription.
Then, you will be taken to a confirmation page where you can confirm your membership cancellation.
How to cancel a Netflix account on iOS
iOS users don't even have to log in on the Netflix app. It is completely unnecessary. Head straight to Safari or Chrome and visit your Netflix account page. From here, you should be able to use the desktop version of Netflix to cancel your membership.
Here is how you can unsubscribe:
The account can be accessed by tapping the three vertical lines in the upper right-hand corner.
Scroll to the bottom of the page and select Cancel Membership.
Then, to complete the process, select Finish Cancellation.
However, you can still access Netflix's content until your billing date when you cancel your Netflix subscription. To check your billing date, go to your Account Settings and look under 'Membership.' The next billing date will be listed. Netflix should send you a cancellation notice through email. Make sure you don't get billed for Netflix again by checking your inbox.
How to Cancel Netflix on Desktop
Once you log in to your Netflix account, you'll be able to find your profile display picture on top. Select and click on the account option.
It will lead you to an account page dedicated to storing plan details and preferences. You'll find the cancel membership option under the membership and billing section.
You'll be directed to a confirmation page where you can confirm your membership cancellation. Be aware that if you have signed up for the service at a lower price, you might be charged more if you decide to return.
How to Cancel Netflix if Billed Through Another Service
It's not uncommon to sign up for Netflix using your Apple ID or on the Google Play store for Android through Amazon, iTunes, your ISP, or even another service. Unfortunately, if you've signed up through one of those services and aren't sure how to unsubscribe. You can't cancel directly through Netflix. This is because your account is actually linked to another service. However, Let's have a look at how you can unsubscribe in these situations.
Cancel Netflix through iTunes
For those who signed up using iTunes, you must take the following steps to cancel:
Select iTunes and App Store from the device settings.
Choose your Apple ID and fill out the required information.
Tap Subscriptions when your account has been unlocked.
The second step is to go to Netflix and disable auto-renewal.
Cancel Netflix through Amazon
Canceling a Netflix subscription via Amazon is simple. Amazon subscribers can visit the Memberships and Subscriptions page to cancel their Netflix service. Click the Advanced Controls option and choose the option to cancel.
Cancel Netflix through Google Play
Canceling subscriptions on any Android device is a straightforward procedure. Follow these steps to cancel your Netflix subscription through Google Play:
All you need to do is open the Google Play Store on your Android device and click on your profile icon, you'll see subscription options.
If you choose the payment and subscription option, you'll be taken to a page that lists all of the apps to which you've subscribed.
Then tap on Netflix. Select the option to cancel and follow the prompts.
How to Cancel Netflix if Account was Hacked
Netflix users around the world have run into the unfortunate pirates of the internet. If your account was hacked and the login information changed, you may wonder what to do. You can't log in to cancel the account, so how do you either get the account back or discontinue the billing for it?
How do I turn off auto-renewal for Netflix?
To stop Netflix auto-renewal:
Start by scrolling down to Settings
Next, click on Subscriptions and select Manage
Click Edit, which is next to Netflix, this will bring you to the subscription plan page that includes the Automatic Renewal option.
Click off under the Automatic Renewal in order not to renew automatically.
How Do I Delete a Payment Method?
On your Android phone, open the settings menu
Tap on Google services and preferences for Google apps. Tap on payments Methods in Google Pay to remove it from the device.
Then, follow the instructions on the screens to delete payment information from your device entirely.
Moreover, you can also check out our other guides on how to:
Bottom Line
In conclusion, Uninstalling Netflix does not prevent you from being charged on your next payment date. You must cancel the subscription specifically to avoid being charged. Double-check that you've unsubscribed from Netflix's services.  You will receive a confirmation email from Netflix. Check to see whether you'll be charged unnecessarily. Be sure to check out our other posts if you want to know how to cancel other services like HBO, Hulu, and Xbox Live.