How to Apply for a US Passport for Your Newborn Baby or Child
If you have just given birth to your child, then congratulations! What an exciting time it must be for you and your partner. Of course, the next step is to get that newborn baby or child registered as an American citizen by applying for a US passport. Whether you want to ensure that your child has a passport before their first international trip or you want to get started on building up the record of travel documentation you'll need when they grow up, this guide on how to apply for a US passport for your newborn baby or child will help you through every step along the way.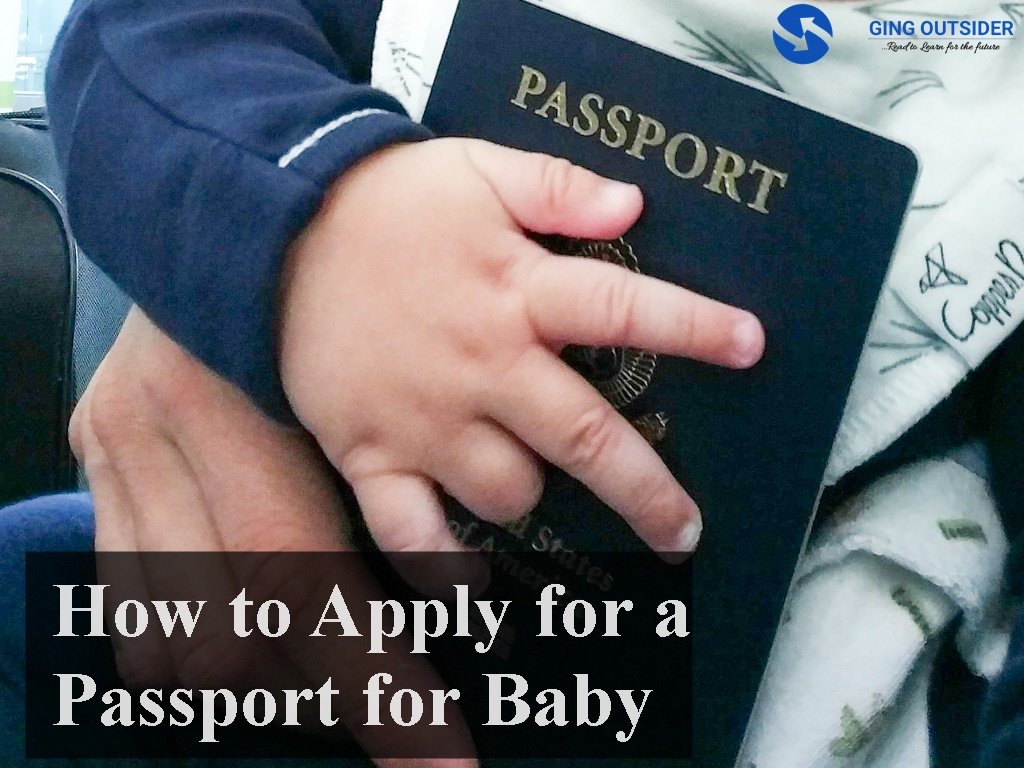 Having a US passport may be one of the most important things you can do to ensure your child's safety and future freedom of travel. Fortunately, applying for a US passport for your newborn baby or child isn't that difficult—you just need to be prepared in advance so you can bring all the required documentation when it's time to apply.
Is it Possible for Babies to Travel Without a Passport?
Yes, if you are traveling within 30 days of your child's birth and have proof of U.S. citizenship—either on your own or through your spouse—you may travel by air within that time period without getting a passport for your baby. This will suffice for international travel until your child is old enough to apply for his or her first passport. But things are usually a bit more complicated when it comes to traveling abroad. Therefore, we consider getting a passport for the newborn very necessary.
However, it is easy when it comes to traveling with your baby within the United States. You do not have to stress yourself with passports. All you have to do is get ready for the trip and make sure you have everything ready for you and your baby. In addition, children under 16 years of age do not need passports to enter Canada or Mexico with one parent. However, those children must still carry documentation establishing their relationship with their parents.
Furthermore, the best thing in all of this is that it isn't hard to get one. You just need to follow a few steps and you're good to go. Keep in mind that if you want to obtain the passport sooner than 4-6 weeks, then it will cost more.
How to Apply for a Passport for Baby
The process of applying for an infant or child passport can seem overwhelming, but it's actually quite simple if you know what to
How to Apply for a Passport for Baby
The process of applying for an infant or child passport can seem overwhelming, but it's actually quite simple if you know what to
do. The application process for a U.S. passport for your newborn baby will not be that different from applying for a passport for children younger than 16. These passports for newborns or children younger than 16 will have a 5-year validity.
If you want to obtain a passport for your newborn baby, you must submit the passport application at a passport application acceptance facility or a passport agency. The step-by-step guide below will show you everything you need to know about the process in order to get your baby or child their own passport as soon as possible.
1. Fill Out Form DS-11 (Application for a US Passport)
To begin with, you must complete Form DS-11. This is known as the Application for a U.S. passport. You can find it easily on the official USCIS platform. You will have to bring your baby with you when you apply in person. The applicant is required to be there too when the parent applies for the passport.
In the DS-11 form, you should include details like the full legal name of the baby, the social security number, and other information requested. Also, make sure to bring any supporting documents that the form requires.
2. Provide U.S. Citizenship Evidence
Moreover, you should bring some evidence of the baby's U.S. citizenship.
You must submit one of the following U.S. citizenship documents for your child. Your evidence must be an original or certified, physical copy. Photocopies and notarized copies are not acceptable.
Fully valid, undamaged U.S. passport (may be expired)
U.S. birth certificate
Consular Report of Birth Abroad or Certification of Birth
Certificate of Citizenship
Furthermore, you must make sure that the birth certificate is issued by the city, county, or state of birth, lists the applicant's full name, date of birth, and place of birth, the parent(s)' full names, and also has the date filed with registrar's office (must be within one year of birth), the registrar's signature, and the seal of the issuing authority.
3. Show Parental Relationship
Moreover, you also have to bring some proof of your relationship with the baby. must submit documentation that lists the parent(s) or legal guardian(s) of the child applying for a passport. This could be a certified birth certificate with the names of both parents on it, Consular Report of Birth Abroad or Certification of Birth (also evidence of U.S. citizenship), Foreign birth certificate(if the baby is born abroad), Adoption decree, Divorce/ Custody decree.
4. Provide Identification Documents for Parents
Parents of the baby must provide proof of identification when for the child's passport. The parents or guardians must present an identification document (ID) to the acceptance agent This could include a valid driver's license, U.S. passport, Naturalization Certificate, and a current Government ID or military ID.
Moreover, you will also need to bring a photocopy of parents/guardian's ID
Submit a photocopy of the front and back of each ID that you present to the acceptance agent. The requirements for the photocopy are as follows:
Photocopy must be on plain white, 8 1/2 x 11″ standard paper.
A photocopy cannot be double-sided.
Do not decrease the image size (although you may enlarge it).
5. Show Parental Consent In case of Absence of One or Both Parents
Both parents/ guardians must authorize the issuance of the child's passport. The best way to do this is for both parents to go with the child in person to apply for the passport. But what if both parents/ guardians cannot appear in person? Although both parents should be there for the application, some exceptions apply. If only one parent is there, they must sign Form DS-11 in front of the Acceptance Agent and bring the notarized Statement of Consent of the second parent.
Furthermore, third-party submissions must include a notarized written statement or affidavit from both parents or the guardian giving the third-party authorization for the application. The third-party must provide proof of sole custody of the authorizing guardian or parent if the statement of affidavit only comes from one parent or guardian.
6. Provide 2 Passport Photos and Pay Fees
You must provide one photo of your child. To avoid processing delays, be sure the photo meets all the necessary requirements. The photos must be 2 x 2 inches in size and identical. They must be recent, and they must include the full face of the baby with a front view and should be taken on a white or off-white background. You can also take a photo with the baby being laid down on a surface.
7. Pay the Fees
Then, you should pay the fees and submit your completed application. Passport fees for child applicants are as follows:
Passport Book:

Application fee: $100
Execution (acceptance) fee: $35

Passport Card:

Application fee: $15
Execution fee: $35

Passport Book & Card:

Application fee: $115
Execution fee: $35
What is the Processing Time for Newborn Passport Application
The processing time for U.S. passports for babies usually takes 8 to 11 weeks. But you can get it faster for an extra fee. With expedited service, processing takes 5 to 7 weeks.
Final Thoughts
While many people assume that you can't apply for a passport for your child until they turn 16, in fact, you can fill out an application anytime after their birth. The only thing is that if you do it too early, your baby's passport will not have time to get processed before their first trip abroad.