Study in Australia for International Students: Student Visa Australia and things to know before Studying in Australia
Do you have plans on what to study in Australia? What do you think a study in Australia for international students would be like? what are the necessary things to get as you embark on your journey to study in one of the most favorable research environments (Australia)?? However, all this and many more will be covered in this post as we dish out some information on Australian studies for all students. They have one of the world's highest percentages of higher education qualified population. The country also continues to record high literacy and education rates. Australia boasts a world-class education system, offering high-quality education always.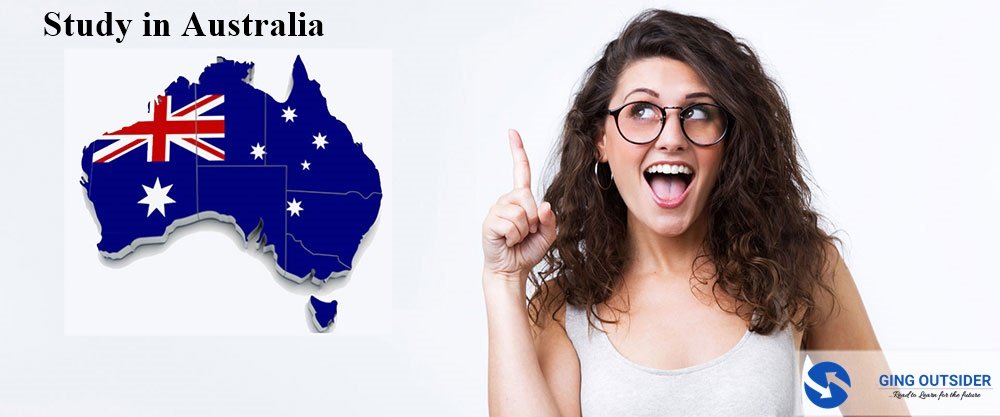 For students interested in studying in Australia, there are thousands of courses offered, and this guide is ideal for helping you from beginning to end.
The Australian school search can help you find the right school, the country might not be the first place you associate with education and study.
However, you must know that the country attracts the third-highest number of international students, behind the USA and the UK…
More About Australia
Australia is one of the most welcoming and diverse countries with half of the population either overseas or at least one parent born overseas.
There are over 260 languages being spoken in homes across Australia. It will be a privilege to study and live within such a diverse society.
Australia has a vast range of landscapes and habitats for plants and animals, rainforests, mountain ranges, and deserts. There are also many modern and developed cities and towns.
There are 37 government-funded universities located in Australia and 2 private universities. Australia has a strong and consistent reputation for education across the world.
There are 26 Australian institutions in the 2022 QS World University Rankings top 500, yes 7 of which are in the top 100. The highest-ranked of these is The Australian National University, which is placed at 27th.
Degrees you may be interested in studying in Australia (Study in Australia for International Students)
3D Animation
Accounting
Political Science
Product Design
Property Management
Psychology
Public Health
Screenwriting
Acting
Actuarial Science
Agribusiness
Business Management
Chemical Engineering
Chemistry
Civil Engineering
Agriculture
Animal Science
Archaeology
Architecture
Artificial Intelligence
Automotive Engineering
Biology
Built Environment
Cloud Computing
Computer Animation
Dentistry
Economics
Electrical Engineering
Computer Forensics
The Computer Programming
Computer Science
Construction Management
Criminology
Data Science
Environmental Science
Fashion Design
Film
Cyber Security
Dance
Finance
Graphic Design
Health Technology
Fine Art
Food Science
Forensic Science
Forestry
Geography
History
Horticulture
Industrial Design
Interior Design
Hospitality
Hotel Management
Illustration
International Business
International Relations
Investment
Journalism
Law
Mathematics
Medical Science
Leadership
Make-up
Marketing
Photonics
Physical Education
Medicine
Mental Health
Midwifery
Music
Nursing
Philosophy
Photography
Physics
Critical points to know when before you set out for the Australian scholarship
1. You Need a Visa
To study in Australia for more than three months, you will need a visa the process for applying is fairly easy. It's all done online and it is virtually linked to your passport.
However, the fee is expensive if you study for less than three months, you should be able to go on a regular visitor visa.
2. You May Need to Get Health Insurance
If you are going on a study abroad program chances are you'll be required to get good health insurance in Australia.
The Australian government requires that all international students obtain Overseas Student Health Cover (OSHC). Insurers can provide a range of different OSHC products.
So you'll want to make sure you sign up for a plan that fits your desired coverage about OSHC and get a list of providers here.
3. Think Carefully About Where You Want to Study
Do you want to spend all your free time at the beach, Certain areas may be better for you depending on what you study.
If you're a business major, maybe studying abroad in Sydney might be a better fit and besides Sydney, there are plenty of options in cities both big and small.
4. Australia is Expensive (Study in Australia for International Students)
Sydney and Melbourne regularly make the top ten lists of the world's most expensive cities. This ranges from housing to groceries make sure to have a good chunk of change saved.
The costs of studying abroad in Australia, range of budgets can be $6,000-$7,000 for living expenses, not including tuition, room, and board.
5. Make an Effort to Study in the Country
On an advice note, make sure you read up about Australia before you set out to study abroad there. For example, what is the capital of Australia?
Regardless of which study abroad program you to select, you will most certainly get a feel for Australia's infamous laidback attitude.
6. The Grading System is Different (Study in Australia for International Students)
If you're going to be receiving Australian grades, it's worth looking into what they mean. A "D" is in fact a pretty good grade.
Most Australian universities use HD (High Distinction), D (Distinction), C (Credit), P (Pass), and F (Fail) as their grading system. So don't freak out when you get your first "D"!
7. You May be Able to Work While You're in Australia
Remember that really expensive student visa you had to pay for? However, you can earn that money back! The typical study visa in Oz will allow you to work a certain amount of hours each week.
8. Open a Bank Account (Study in Australia for International Students)
If you're spending a semester or more in Australia, it may well be worth opening an Australian bank account. You can avoid the ridiculous fees you would likely face drawing out money with your home bank
Some Australian bank accounts actually have a decent interest rate.
University tuition fees in Australia
Tuition fees vary depending on the discipline you choose to study…
Bachelor's degrees: between 20,000 – 45,000 AUD/year
Master's and Ph.D. degrees: between 22,000 – 50,000 AUD/year
Most affordable universities in Australia
Below are the list of Australian universities with the most affordable fees:
IPAG Business School – tuition fees start at 13,000 AUD/year
The University of Wollongong – tuition fees start at 18,800 AUD/year
Flinders University – tuition fees start at 10,350 AUD/year
The University of New England – tuition fees start at 19,100 AUD/year
Victoria University – tuition fees start at 21,800 AUD/year
Tuition fees at top-ranked universities
Here is a list of average tuition fees at the top-ranked Australian universities:
Australian National University – tuition between 28,000 and 48,500 AUD/year
The University of Sydney – tuition between 36,000 and 57,000 AUD/year
The University of Queensland – tuition between 2,500 and 46,000 AUD/year
Note: At these top universities, most Business and Medicine programs cost over 60,000 AUD/year.
Language (Study in Australia for International Students)
Australia has no official language, its national language is English. You will also hear a variety of different languages being spoken throughout the country.
Most courses are taught in English, and it is likely that you will need to provide evidence of your English language proficiency.
The level of language proficiency will depend on where you choose to study. If your native language is not English, you should make the most of your opportunity to learn the language as you study.
Student visa costs for Australia
The fee for the Student Visa is not constant, however, is within the range of AU$575 (~US$414). As a visa requirement, you will need to organize Overseas Student Health Cover (OSHC) for yourself.
OSHC Australia provides a search function that can be used to compare quotes for medical insurance from authorized providers.
Australian University Scholarships for International Students
Flinders International Postgraduate Research Scholarships (FIPRS) – Australian scholarships to study at Flinders University in Adelaide. Awarded to master's and Ph.D. research students, based on merit.
La Trobe Academic Excellence Scholarships (AES) – Scholarships for international students to study at La Trobe University in Melbourne. The scholarship lasts a maximum of two semesters.
Macquarie Vice-Chancellor's International Scholarships – Partial tuition fee scholarships available to "outstanding" international students to study in Australia at Macquarie University in Sydney. Not open to students from Europe, ASEAN countries, Mongolia, Australia, or New Zealand.
Melbourne Research Scholarships (MRS) – Scholarships for high-achieving domestic and international students to undertake a master's research program at the University of Melbourne.
Australian Catholic University International Student Scholarships – Scholarships for commencing international undergraduate and postgraduate students, awarded based on academic merit.
Australian National University – Scholarships are available for international students at all study levels, which can be found using a search tool on the university site.
Adelaide Scholarships International (ASI) – Tuition fee scholarships available for master's or Ph.D. students enrolled at the University of Adelaide.
Curtin University International Research Scholarships – International scholarships for students undertaking Masters or Ph.D. programs at Curtin University in Perth. The university is also offering three AU$10,000 Meng Fei Innovative Future Leader Scholarships for international undergraduate students.
Deakin University – A search tool for finding scholarships to study at Deakin University in Melbourne.
Monash University International Scholarships for Excellence – Merit-based scholarships for undergraduate and graduate international students to study in Australia at Monash University in Melbourne.
Rotary Peace Fellowships – Australian scholarships awarded to master's degree students studying within one of Rotary's Peace Centers (such as at the University of Queensland, Australia).
Application process
Decide on which course you want to study at which university;
Submit an online application to the institute (making sure you correctly follow any stipulations they might have);
Receive, and formally accept, their Letter of Offer;
Receive from the university an electronic Confirmation of Enrolment (eCoE).
Apply for a Student Visa (but only when all the above stages have been completed).
To support their application, a student needs to provide:
Evidence of their academic qualifications (certificates, transcripts, letters from teachers or professors);
Formal confirmation of English language proficiency;
Proof that they have sufficient funds to support themselves whilst they are studying in Australia; and
International student health coverage.