Work Permit in UK: Requirements and Guidelines on How to Apply for Work Permit in UK
Are you a citizen of a foreign country looking to work in the United Kingdom? However, you may need a work permit in the UK, otherwise known as a work visa in order to work legally in the country. Besides being one of the top destinations for tourism and study, the UK is also one of the world's most popular immigration destinations for people seeking employment opportunities abroad.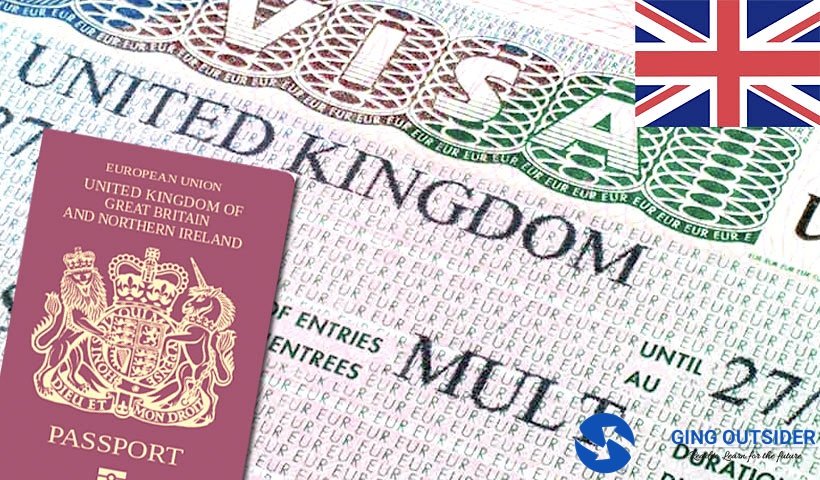 Moreover, the UK has a highly developed and diverse economy. Foreign employees working in the United Kingdom are offered high wages equivalent to their local counterparts. Also, there are laws that ensure that there are good working conditions and the employee's rights are respected in the workplace.
But there are certain requirements and procedures one needs to meet and complete in order to work legally in the country. Which is typically getting the right kind of work permit in the UK, although not everyone needs to get a work visa or permit to work in the country. Therefore, in this article, we provide information in detail on work permits in the UK, their various types, eligibility requirements, documents needed for application, how to apply, and other important information regarding a work permit in the UK.
Understanding Work Permit in the UK
A work visa or work permit in the UK is a legal authorization in form of a document that allows a citizen of a foreign nation to take employment in the United Kingdom. However, you will need a work permit in the UK if your home country is outside of the European Economic Area (EEA). Therefore,  you must check if you need a visa to enter the United Kingdom before applying for a work permit in the UK.
However, a work permit visa is generally needed for foreigners who are traveling to the UK as a result of having already secured a valid job offer from an eligible employer in the United Kingdom. Moreover, a work permit in the UK is issued to a specific person to take a specific role within a specific UK company with a license to sponsor. As the application for a work permit must be made by the sponsoring company.
Furthermore, a skilled applicant may be eligible for a work visa if your skill is considered to be in short supply in the country by the United Kingdom Government. However, with the work permit, you can apply for your dependents to join you in the UK and they will be able to work in the country without restriction.
Read Also: Work Permit in the USA: How to Qualify and Apply for Work Permit in the USA
Types of Work Permit or Visa in the UK
However, there are many types of work permit visas in the UK. There are categorized into four main groups, which are as follows:
Short-term
Long-term
Investor, business development, and talent visa
Other visas
Moreover, the type of work permit visa you need depends on your skills and qualification, if you have a job offer and sponsorship, if you want to bring your dependents (family) with you, and what you will be doing. However, here are the types of visas under each category of work permit visa:
Long-term work visas
Skilled Worker visa
Health and Care Worker visa
Intra-company visas
Minister of Religion visa (T2)
Sportsperson visa (T2)
Short-term work visas
Temporary Worker visas – Charity Worker visa (T5), Creative and Sporting visa (T5), Government Authorized Exchange visa (T5), International Agreement Worker visa (T5), Religious Worker visa (T5), Seasonal Worker visa (T5)
Youth Mobility Scheme visa (T5)
Graduate visa
Investor, business development, and talent visas
Innovator visa
Start-up visa
Apply for the Global Talent visa
Entrepreneur visa (Tier 1)
The investor visa (Tier 1)
Other work visas and exemptions
UK Ancestry visa
Get an exempt vignette
Frontier Worker permit
British National (Overseas) visa
Overseas Domestic Worker visa
Representative of an Overseas Business visa
Turkish Businessperson visa
Turkish Worker visa
Apply for a Service provider from Switzerland visa
However, the main work permit visa we should be discussing in this article is the skilled worker visa which is under the long-term work visas. It is skilled foreigners who have gotten a job offer in the United Kingdom. The skilled worker visa has replaced the Tier 2 (general) work visa. It allows you to come or stay in the United Kingdom to do an eligible job with an approved employer.
Eligibility Requirements for Work Permit in the UK
However, in order to qualify for a skilled worker visa, you must meet the following eligibility criteria. They include:
You must work or a UK employer
that's been approved by the Home Office
have a 'certificate of sponsorship' from your employer with information about the role you've been offered in the UK
do a job that's on the list of eligible occupations
be paid a minimum salary – how much depends on the type of work you do
You must be able to speak, read, write and understand the English language
However, note that you must have a confirmed job offer before you apply for your visa because the specific eligibility depends on your job. Click here for job eligibility.
Documents you will need for application
Moreover, you will need to provide the following documents for your work permit visa application. They are as follows:
You will need to provide your certificate of sponsorship reference number – your employer will give you this
Proof of your knowledge of the English language
a valid passport or other documents that shows your identity and nationality
your job title and annual salary
your job's occupation code
the name of your employer and their sponsor license number – this will be on your certificate of sponsorship
You will also need to provide documents that prove that you have enough personal savings to support yourself and your dependents in the UK. For instance bank statements(unless your certificate of sponsorship shows your employer can support you)
a criminal record certificate – if you're working in certain jobs
Note: Your employer should be able to provide the aforementioned documents that are related to your job. However, click here for further information on the documents that are required for the application procedure.
How to Apply for Work Permit in the UK
Furthermore, follow the guidelines outlined below for your work permit application. However, you will need to apply for a skilled worker visa as you are applying from the outside UK.
Firstly, you will need to create a UK Visas and Immigration (UKVI) account. This allows you to save your form and complete it later once you have started the application process.
Then you will have to provide supporting documents and prove your identity. How you do this depends on where you're from and what type of passport you have, you will either:

have your fingerprints and photograph taken at a visa application center – this is to get a biometric residence permit
use the 'UK Immigration: ID Check' app to scan your identity document

After you apply you will get an email notification containing the decision on your application. It will explain what you will need to do next. The decision is usually sent within 3 weeks. However, you will be contacted if your application will take longer for the following reasons:

your supporting documents need to be verified
you need to attend an interview
of your personal circumstances, for example, if you have a criminal conviction
Click here to start the application process for a work permit in the UK
Additional Notes:
Furthermore, you can apply for a visa up to 3 months before the day you are due to start work in the UK. This date is listed on your certificate of sponsorship. Your visa can last for up to 5 years before you need to extend it. You'll need to apply to extend or update your visa when it expires or if you change jobs or employer.
However, You can apply to extend your visa as many times as you like as long as you still meet the eligibility requirements. After 5 years, you may be able to apply to settle permanently in the UK (also known as 'indefinite leave to remain'). This gives you the right to live, work and study here for as long as you like, and apply for benefits if you're eligible.