How to Delete Brazzers Account
Do you want to quickly delete or cancel your Brazzers account subscription? This article will explain everything you need to know on how to delete a Brazzers account quickly in less than two minutes.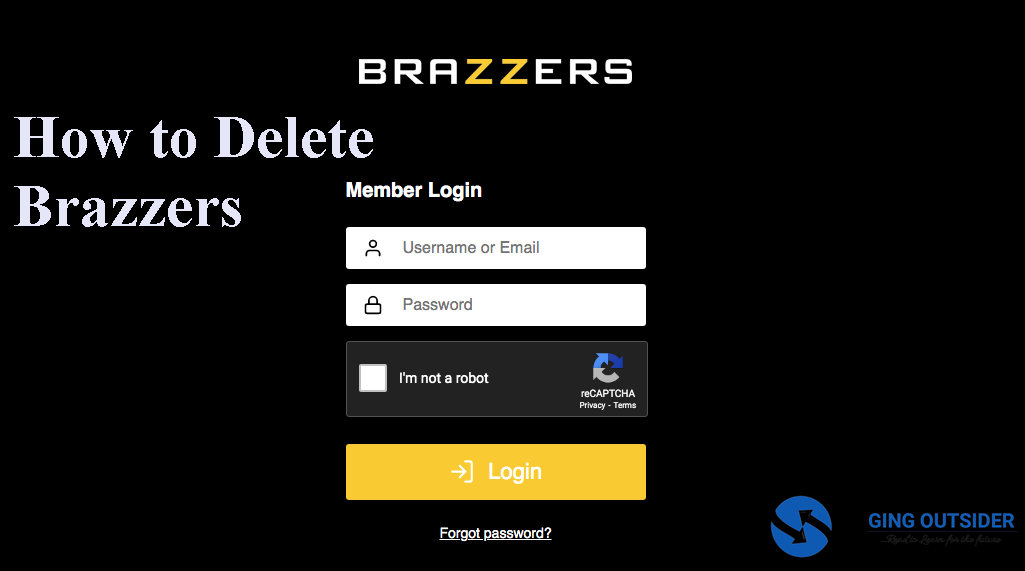 However, there are several reasons one may wish to delete a Brazzers account. For one, email spamming by the company. Brazzers is an adult website that requires a subscription to access premium content. The subscription service is frequent, but deactivating or canceling is simple and requires only a minute or two.
Moreover, in order to successfully complete the process, you must remember the login details for the account. Keep in mind that if you don't cancel the service, it will continue to bill you. Furthermore, canceling a paid subscription can sometimes be a complicated process. Therefore, in this article, we will outline the process of canceling your Brazzers membership without any complaint.
About Brazzers
Brazzers is a Canadian adult entertainment company with headquarters in Montreal, Quebec, Canada, and a legal domicile in Nicosia, Cyprus. It was founded by Stephane Manos, Ouissam Youssef, Matt Keezer in 2005 and currently it is one of the best online adult entertainment companies that can be accessed worldwide. According to the source currently, there are more than 16.2 million users accessing the website on monthly basis.
Moreover, Brazzers provides membership to access their video and DVD on various eCommerce platforms. The website lets its users create and edit account information, upload pictures, browse through a list of online video and models profile, stream full movies or a single scene and watch a live show. However, many customers have recently inquired about how to remove their Brazzers account.
So, if you've signed up, seen what you want to see, are fed up using your Brazzers account, and then want to move on. You will need to cancel your Brazzers membership, whether it's a Brazzers trial or a full monthly subscription.
How to Delete Brazzers Account in 3 Easy Ways
Furthermore, there are 3 ways to remove your account from the Brazzers. There are listed below:
Cancel Your Account by Email
You can delete your Brazzers account by sending an email to the company. Requesting them to delete your account from their database. You can follow the steps below:
Open your email account that is registered with Brazzers
Now write an email to

[email protected]

with the email address [email protected] in the subject line.
On the subject line type "REQUEST TO DELETE MY ACCOUNT" in the subject line.
Now create an email requesting the deletion of your account from their database using the template provided there, and submit it.
Delete Your Brazzers Account Through the Website
Moreover, another alternative is to delete a Brazzers account directly through the website. Follow the steps below:
Simply go to the Brazzers official website via this link and fill out the form
Now go down to the bottom left and look for the CHAT section.
Then, click the start chat link under the chat area.
A pop-up window will open after clicking the start chat button. Thereby prompting you to enter your name, select the technical help option. Then, input your email address, and then click the submit button.
Then, a chat box will appear after you click submit button and a customer care agent will contact you.
Now tell the agent why you want to deactivate your account and why you want to delete it.
Then, once you've stated your reason, the customer care agent will confirm that you are the owner of the account by sending an email to your account.
Then, follow the instructions in the email to permanently delete your Brazzers account.
However, make sure that you cancel your membership first if you are a paid member.
FAQs
Furthermore, here are some of the frequently asked questions on how to totally deactivate and delete your Brazzers account permanently.
What happens when I delete my Brazzers account?
This step is irreversible once you delete the Brazzers account. Even if there is no tool that allows you to delete your account, there are still other ways to cancel it.
How do I delete my Brazzers account permanently?
Weel, if you have made it this in this guide, then you have figured out how to permanently delete your Brazzers account.
Final Thoughts
In conclusion, unless you are fed with the website. It is not advisable to delete your Brazzers account. Your best chance if you notice strange behavior in your account is to disable it. The Brazzers account will be temporarily disabled, and you will be able to reactivate it after two hours. However, deleting your Brazzers account, on the other hand, is permanent and irreversible. Youn can also check out our other posts on how to cancel other subscriptions like Xbox and Netflix.